Free Week Photo Courses & Events to Share!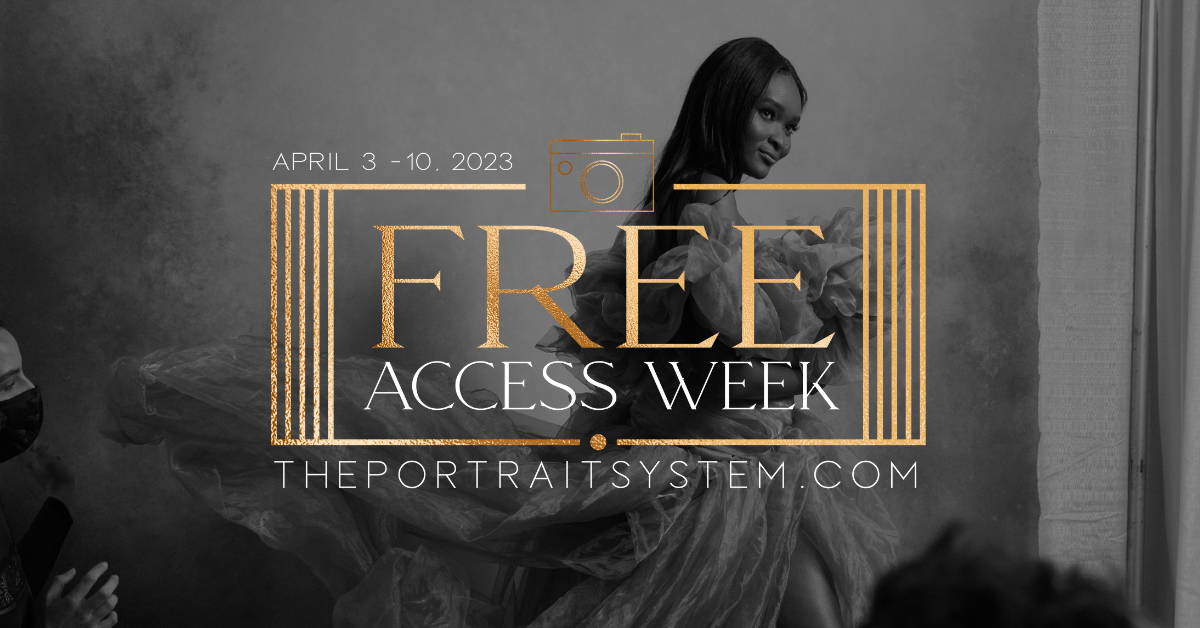 It's time for The Portrait System's annual Free Week! From Mon, April 3 – Fri, April 7 TPS members can invite their friends and associates to sample all that TPS has to offer with a week full of free online photography courses.
As a community, we are deeply committed to helping each other succeed, and Free Week is when we open the doors to welcome even more people to join in and experience this rising tide that lifts all ships.
If you're going to be sharing your love of The Portrait System with your friends this Free Week, why not be rewarded for doing it! Sign up for our Affiliate Program and you can earn a $50 credit for each referral you make who joins.
Read on for your guide to free photography courses people can access during Free Week, including our schedule of Live Events and the top ten classes Portrait System members have chosen as not to be missed.
And if you are looking for the TLDR version to share, head over to Rangefinder for their summary of our key Free Week events.
Online Summit of Live Events
Our online summit shares potent teachings, celebrations, and an experience of the warmth our supportive Portrait System community shares.
Sue Bryce, Cat Ford-Coates, and Saray Taylor-Roman will kick off the week with Session 4 of the 12 Month Startup Program, teaching on how to best use the consultation to get clients excited and educated about what's to come. It's also the perfect time to find out how your clients want to see their images and what products you offer will bring them the most joy.
Angie Whitten and Kevin Conde will host three live sessions of the Accountability Group, which will be available to nonmembers via The Portrait System YouTube Channel or on The Portrait System Facebook page. These sessions have an open agenda so that participants can bring up what they are currently working on and receive advice from the hive. If you're a member, who hasn't joined the Accountability Group yet, head over to "On the Hook with Kevin & Angie" to join today.
On Thursday, Portrait Masters Awards and Accreditation Director Richard Wood will present the top twenty images chosen in each competition category of the latest round of the Portrait Masters photo competition and recognize those who have achieved accreditation.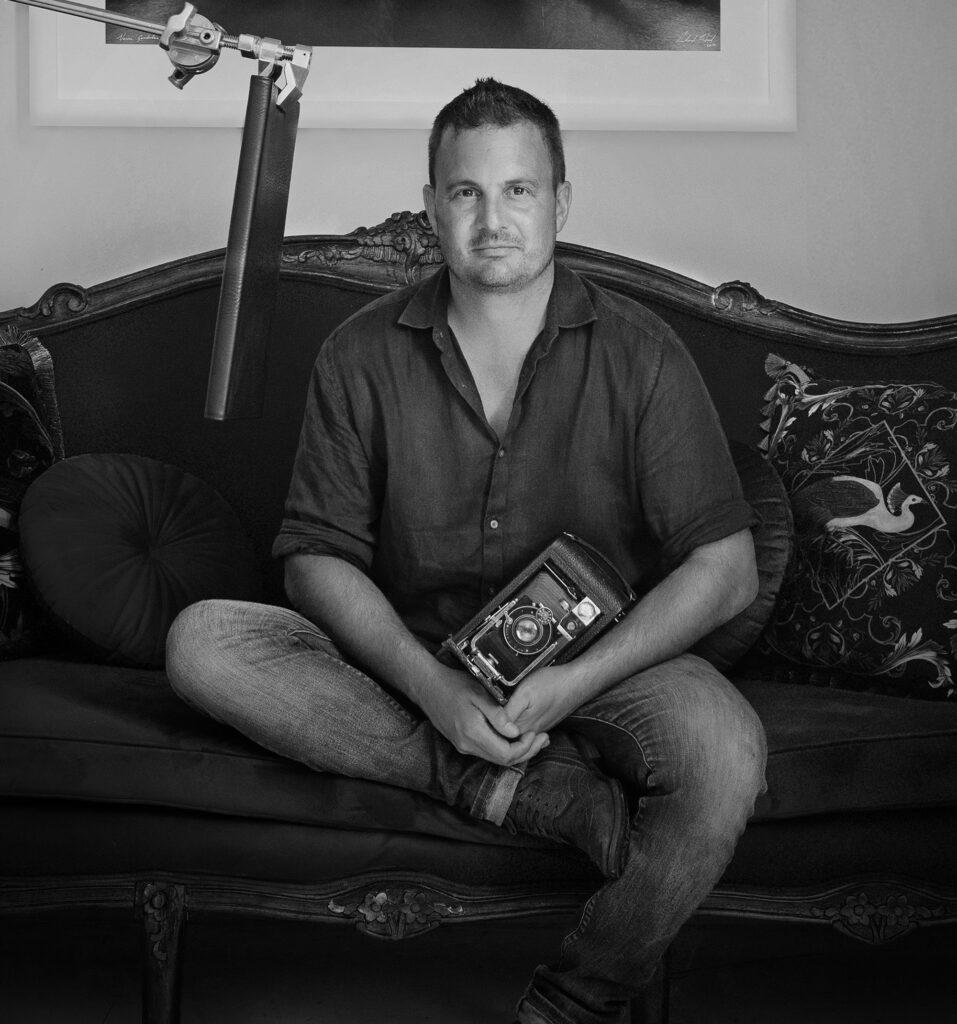 Free Week Live Event & Membership Deals Schedule
Here is the whole schedule and links for more info about each live event.
Mon, April 3, midnight PST:

Free Access Starts, Membership Sale Starts!

 

Mon, April 3, noon PST:

The Portrait System LIVE with Sue Bryce, Cat Ford-

Coates, and

Saray Taylor-Roman

 

Mon, April 3, 1 p.m. PST:

Accountability Group LIVE Zoom Q&A Session with

Angie

Whitten

and Kevin Conde

*
Thur, April 6, 10 a.m. PST

:

Accountability Group LIVE Zoom Q&A Session with Angie Whitten and Kevin Conde*

 

Thur, April 6, noon PST:

The Portrait Masters Awards Results LIVE with

Richard Wood

Fri, April 7, 3 p.m. PST:

Accountability Group LIVE Zoom Q&A Session with

Angie

Whitten

and Kevin Conde

*
Mon, April 10, midnight PST:

Free Access Ends

 

Mon, April 17, midnight PST:

Last chance to save on ALL membership types!

 
*Non-members can watch the Accountability Group Zoom Sessions here: YouTube or Facebook.
Sale Details
On the first day of Free Week, promo codes will be posted on The Portrait System site and social media for you and your friends to get deep discounts on first-time memberships, upgrades, and renewals.
30% OFF Premium Annual Membership (for new members, upgrades or renewals!)
30% OFF Professional Annual Membership (for new members, upgrades or renewals!)
$1 for your first month of Monthly Professional (then, pay $45/month)!
Top Ten Courses Not to Be Missed
Free week is the perfect time to share those programs that have been most impactful for you with people you know can benefit from them. These are the courses voted by TPS Members as the one's newcomers shouldn't miss.
Learn how to find the best lighting in any room and how to manipulate it to achieve a beautiful, super-soft look. You'll also learn how to work with V-flats and reflectors as well as how to mimic and enhance natural light with strobe and constant light.
2. Manifestation to ManifestACTION
Manifesting success requires more than putting your dreams out into the universe. Emotion, mindset, and action are what you need to take things to the next level. In two heartfelt videos, Sue shares her incredible story of discovering what it takes to become truly successful professionally and how you can do it, too.
3. The Money Wheel of Misfortune
Our current situation with money is a direct reflection of what is going on inside us. In the "Money Wheel of Misfortune" videos, Sue takes you through the eight ways we can be blocked from receiving and managing money. She also provides the antidotes to working with each one so you can manifest a more enriched future.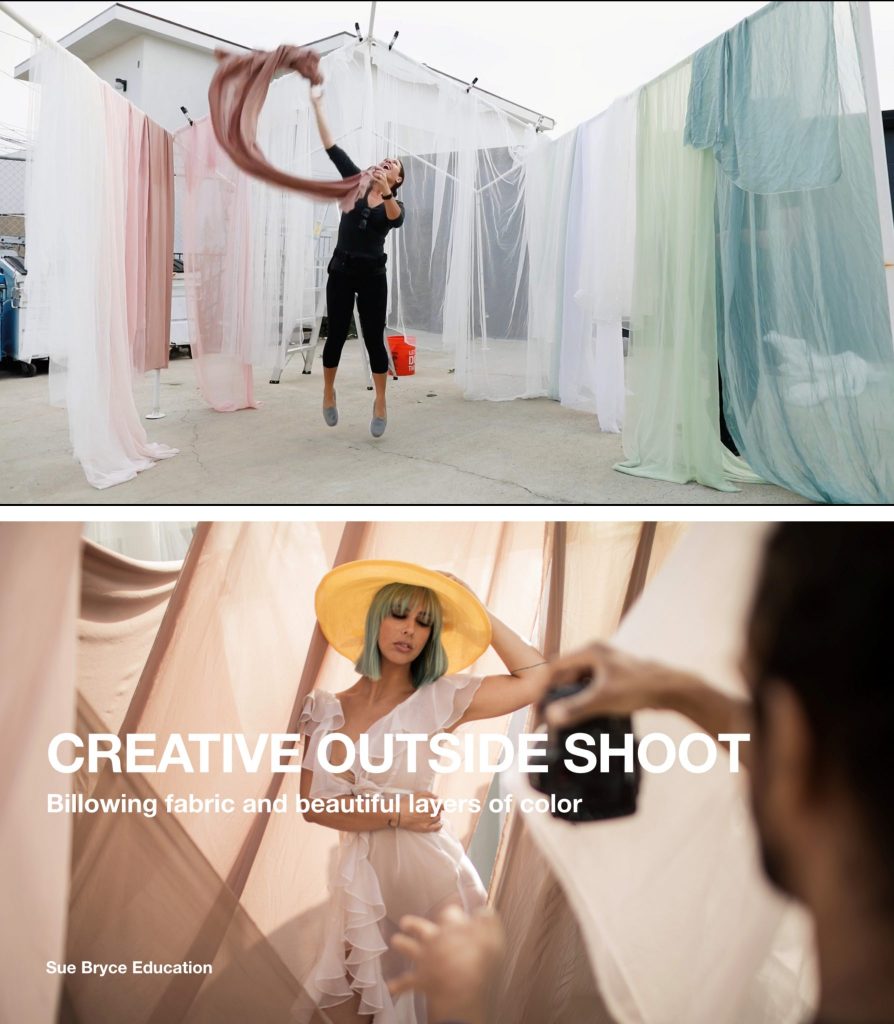 In this pandemic classic, Sue teaches you how to create a dreamy outdoor studio anywhere. All you need is a carport frame, lengths of netting curtain, fabrics, and clamps. As the sunlight comes through layers of chiffon, the effect is incredible.
Are you tired of selling your images for way less than they are worth? Are you starting to feel the burnout part of "shoot and burn?" In this lesson, you'll learn how to bridge the gap between startup/folio building and package sales. If you're ready to make the leap from not charging enough to live on to a $1,200 sale, then this video is for you.
To effectively market your photography business, you need to get clear on what you are selling and the service you provide. In this course, Sue teaches you how to achieve that clarity, so you can present your product with certainty, confidence, and conviction – the bedrock to marketing effectively.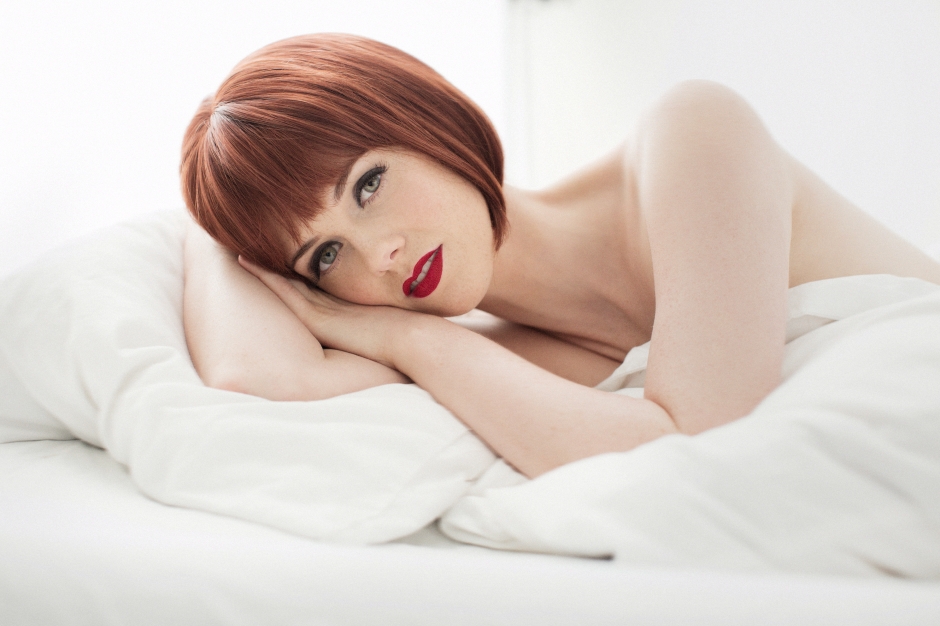 Simple, sexy, and, iconic. This boudoir-stlye shoot is one of Sue's favorite and most requested sessions. Through soft back light, a blow-up mattress, and white sheets, every body will look incredible in their images from this sensual, monochromatic, highly-effective, and affordable shoot.
8. Self-Value
Learn how to flip the script on sickness, poverty, and loneliness, so you can experience health, wealth, and love – all by coming to understand the secret of self-value. Your world reflects how you see yourself, and you have the power to change it. Pain is inevitable. The secret is to choose the pain that brings you closer to your heart's desire.
In another pandemic classic, Sue leads you through a playful experiment with light. Working with the key premises of depth, contouring, distance, contrast, and mood, you'll learn lighting setups that can be done in natural light, constant light, or strobe. This course is full of lighting hacks that can be accomplished with any lighting setup you have.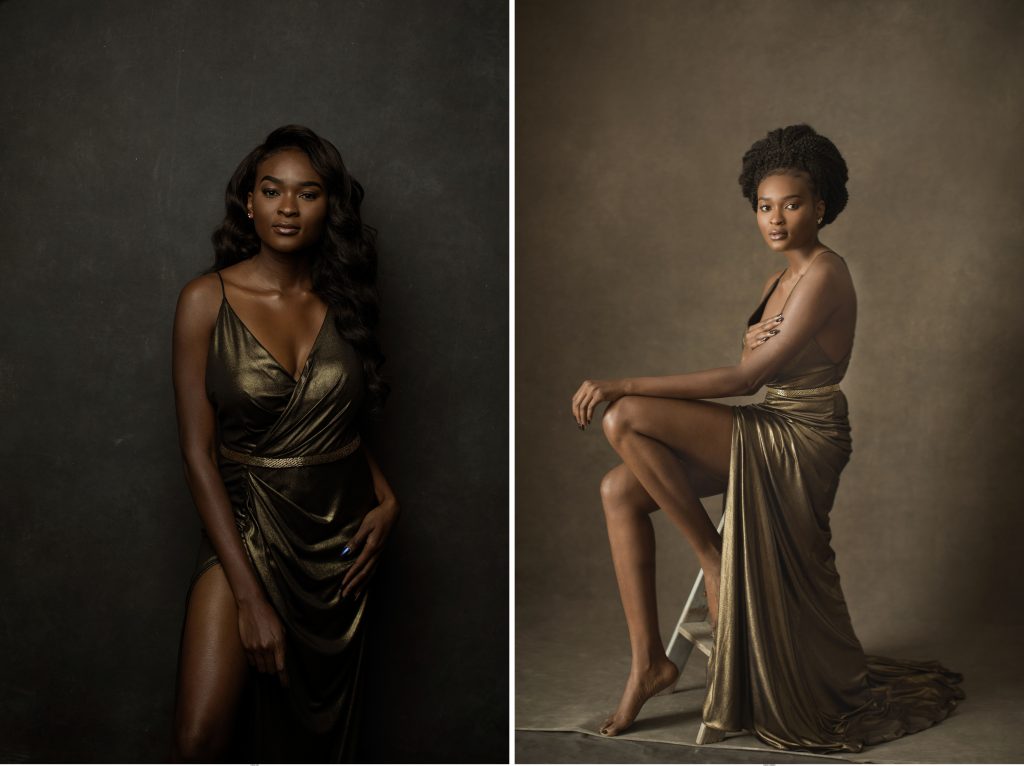 10. Posing Breakdown
Get ready to rock your session, making your client feel great every step of the way! When you know exactly how to pose your client, you can focus on giving her great service. These posing videos are chock full of specific guidelines to make women of every body type look great.
BONUS: Two of our Curves shoots received honorable mention in our "Top Ten" contest. Curves Shoot: Karianne and Pose – Girls with Curves. Follow along on these photoshoots with curvy beauties.
Share the Love!
Our community is passionate about helping each other build their dream businesses – from perfecting their portfolios to making their systems hum – we've got each other's backs and do what we can to help each other thrive.
Free Week is the perfect time to share what you love about The Portrait System with people in your lives who you know could benefit from being part of this community, too.
Just don't forget to check out our Affiliate Program so that you can be rewarded when you do it!