Want to share your love of The Portrait System?
Why not be rewarded for doing it!
As a member of our community, you know how passionate we are about helping photographers build a portfolio they love and their dream businesses.
We know the power of our members' "word of mouth" referrals (if you've ever listened to our podcast you know this as well) and we want to reward our members for spreading the word.
When you share the love of our community and your love of The Portrait System with your referral link, you'll have the opportunity to earn a $50 credit for each referral who joins. Use your credits to upgrade your plan or save them for your next renewal.
Thank you for being an invaluable, influential member of this community. You are part of an amazing team of people, supporters, business owners, and photographers, and we are so grateful you continue to be a vital part of The Portrait System family.
How it Works
Please note this program is still in BETA---pardon our dust!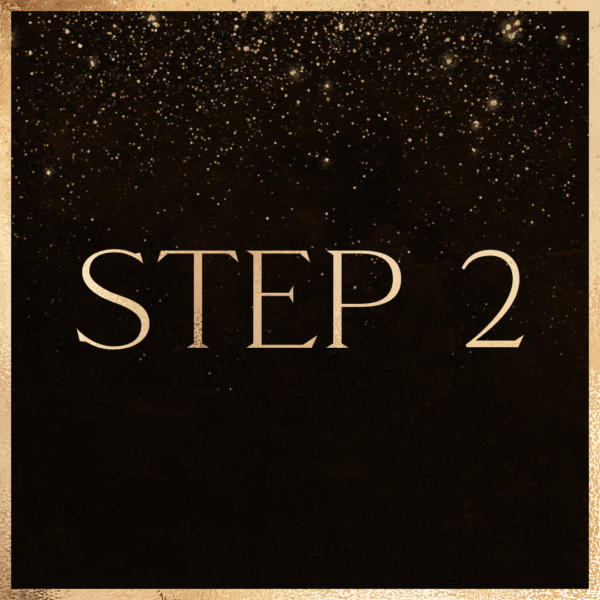 Create referral links and share them. Learn how to create referral links below.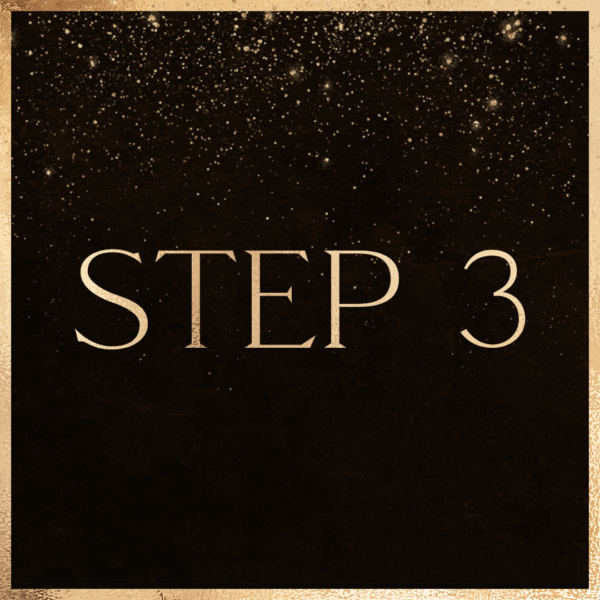 You will get $50 in membership credit for each person who signed up because of your referral.

Become a BETA Affiliate
Sign up to become a BETA Affiliate. Inside the Affiliate Hub, create links that connect to your Affiliate account. When your referrals sign up via your links, our system will track them as your referrals.
You'll receive $50 in membership credit per referral who joins and stays on any annual plan. Please note, monthly memberships and refunded memberships are excluded. Credit does not equal cash.
Using Your Credit
Every 30 days, you will receive an email from our support team, letting you know how many of your referrals have kept their annual memberships active. For each of those people, you will receive a $50 membership credit.
At that time, simply let us know if you would like to apply your credit towards an upgrade on your existing membership plan or if you would like to apply it toward your next membership renewal.
QUESTIONS & ANSWERS
PLEASE READ CLOSELY
Q: Do returning past members count as a referral?
A: No, we are only able to offer compensation for new memberships.
Q: Do upgrades count?
A: No, this is only for bringing in brand new memberships, brand new people to our education.
Q: Where should I post my unique URL?
A: You can post your unique URL anywhere EXCEPT any of The Portrait System, or The Portrait Masters Facebook Groups, blogs, or websites. We recommend your personal social feeds, websites, blogs, and other properties you own.
Q: Will I be able to see who signed up using my URL?
A: Yes! After signup, you will receive access to The Portrait System Affiliate Hub where you can create URLs and see the names of people who have joined from your referrals.
Q: Do I need to give a disclaimer on all my posts and alert people that I am part of an affiliate program?
A: Yes! It is your responsibility to properly disclose you are receiving a commission on each sign-up. To learn more, follow this link.
Q: What images/logos should I use?
A: Once you sign up, you will have access to our Affiliate Hub. From there, click the "Creatives" tab to find images and logos for your use (this will be updated on Monday Feb 7) Feel free to use your own images or create graphics. Just please don't stretch, distort, or change the colors of the logos or any other creative material we supply.
Q. How much will I be compensated? How does this work?
A: You get a $50 credit for each qualifying referral you bring in. A qualifying referral is a new member on an Annual Plan (the Beginner, Professional, or Premium Plan). You cannot get referral credit for the Professional Monthly Plan. The credit can then be applied to upgrading your membership plan or for your future membership payment, after the refund date for your referrals has expired.
Q: What if I'm already on the Premium Plan, how will I be compensated?
A: You will earn $50 in referral credit (as outlined above) which can be used toward your future membership fee.
Q: What if I don't want to upgrade to the Premium plan?
A: The credit you earn can then be applied to your future membership payment.
Q: How soon do I get compensated?
A: Your referrals must maintain active membership beyond their refund window, so you will receive your compensation in your account at minimum 30 days after your referral joins.
CREATING YOUR LINKS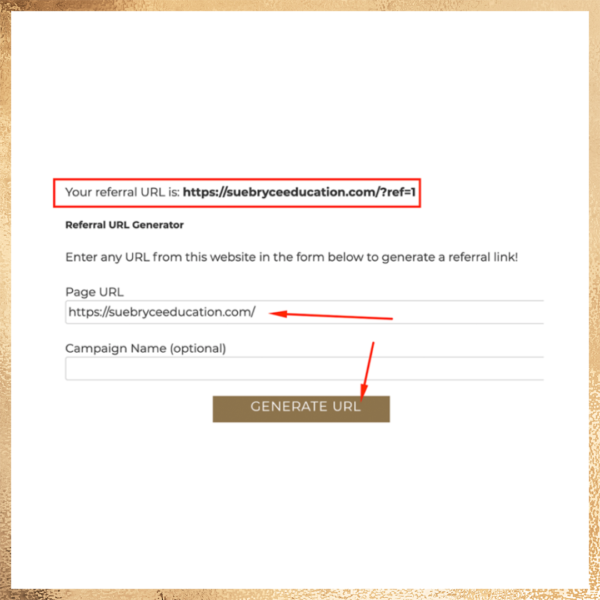 STEP 1: Visit your Affiliate Area
STEP 2: On the "Affiliate URL" tab, you can turn any theportraitsystem.com page into an affiliate link by copying and pasting the page URL and clicking "Generate URL."
STEP 3: Paste your referral link on your website, blog, social, etc.
You can use any URL on our website—if there is a blog post or certain course you want to share, just add your code to it.
THAT'S IT! Now you are ready to earn credit from your referrals.
SIGN UP NOW
HAVE QUESTIONS?
We're here to help!