2023: The Best Portrait Masters Conference Yet!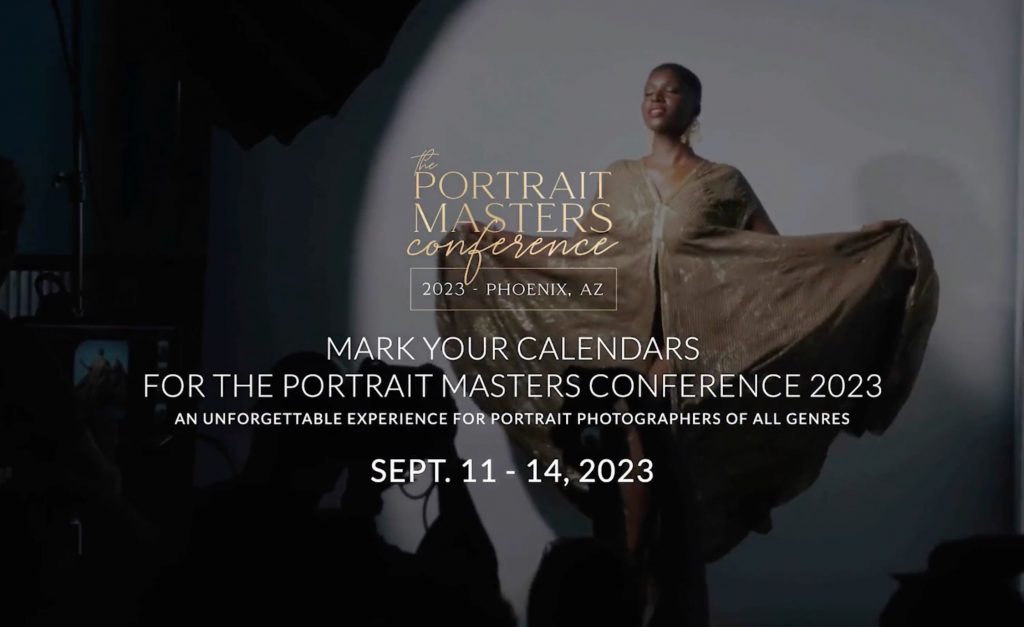 It's That Time Again!
Imagine yourself up-skilling your craft, sparking with new creative ideas, partying and mingling with colleagues, and coming home with a roadmap to evolve your business. The Portrait Masters Conference 2023 is the place to do it, and it's just a few months away. According to Sue Bryce, this year's conference is going to be the best yet!
"You are going to experience four incredible days. . . I really wanted to focus this year on it being the best one that we've had because it's the last time we're going to be in Arizona doing it."
— Sue Bryce
So, what is going to make this year head and shoulders above the rest? Just think of the possibilities: 70+ vendors with deals, 25+ shooting bays, 8+ speakers, and you + 500 colleagues — new and old friends and allies — all dedicated to helping each other succeed.
And, there's more. We heard your feedback last year and we're applying it to make this year even better.
In this blog, you'll learn about the new Breakout Classes, expanded one-on-one mentoring opportunities, a new way to pay, plus this year's lineup of incredible speakers who will demonstrate and teach shooting techniques along with dishing up inspiration.
If you're ready to grab up your early bird ticket, which you can purchase using PayPal's flexible financing options for the very first time, with a $300 discount (until June 30!), head over here. But hurry back to catch the buzz on all the new offerings this year + a run down of the schedule.
If you're looking for the TLDR version, visit Rangefinder].
What Makes it So Good?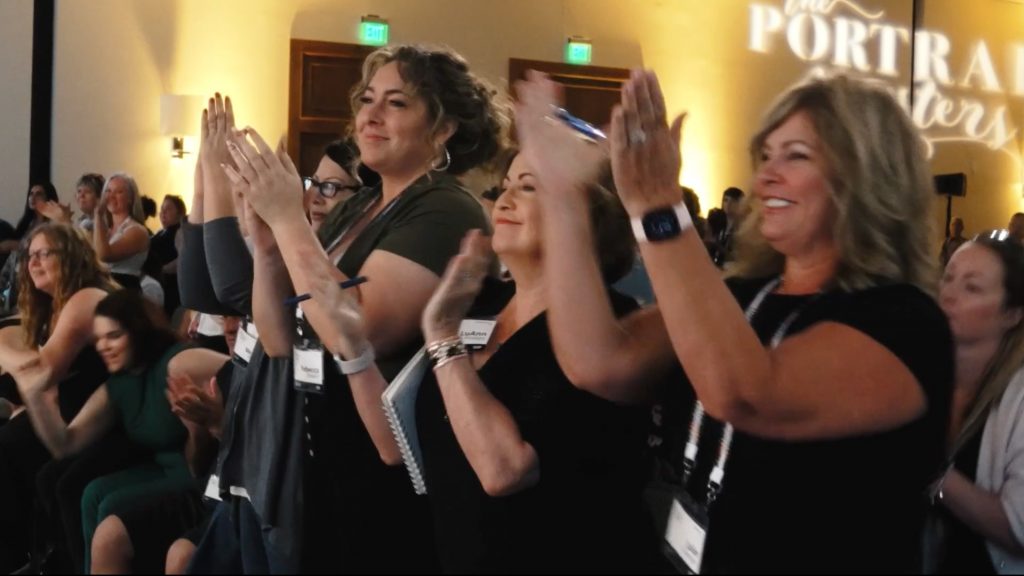 Since The Portrait Masters Conference's beginning in Palm Springs, it's been a three-day event… That is, until last year. With our first gathering after the pandemic, we went even bigger, adding a lineup of speakers and "speed mentoring" on Registration Day, making the conference four days long.
Both new offerings were a big success, but we heard over and over that attendees wanted more and wanted even better. You spoke, we listened, and now we've found a way to give you more mentoring and make the added educational offerings more focused, deep, and personalized.
I'm pleased to introduce you to expanded One-on-One Mentoring and Breakout Courses!
One-on-One Mentoring Opportunities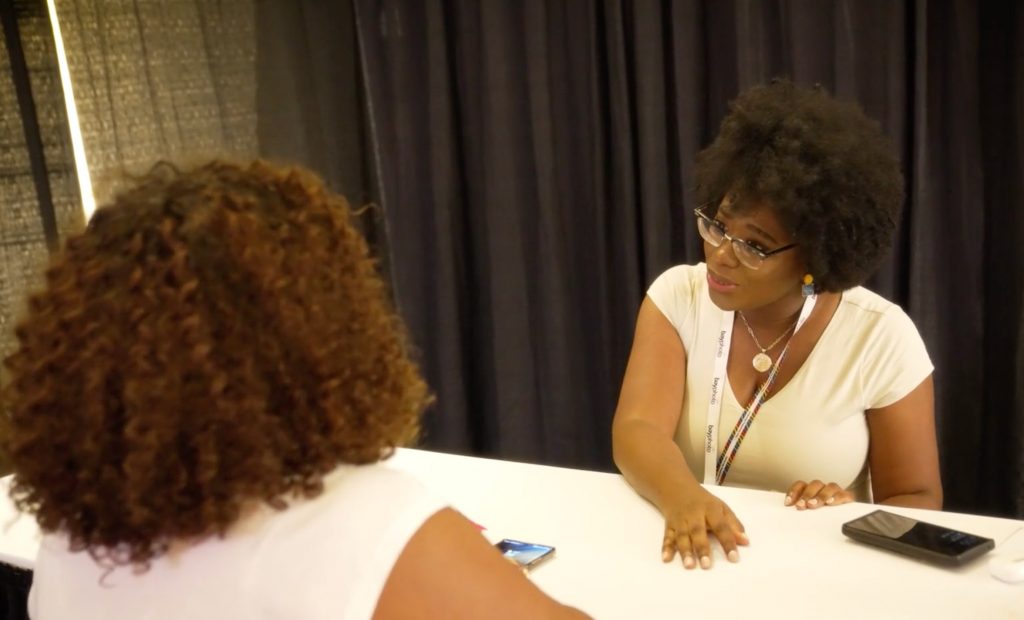 At last year's conference, I heard again and again how valuable it was for attendees to receive one-on-one mentorship. Some ambitious attendees got back in line as many as 7 times (I'm looking at you, Richard Schultz)! And everyone I spoke to said they came away with practical advice and concrete tips they couldn't wait to apply to their craft and business.
Read some of that great advice under the Mentorship Options section in this article in Rangefinder.
Here's a list of this year's one-on-one mentors …in case you want to get a head start on your mentorship game plan!
You can also learn more about our mentors here.
This year, mentors will have their own booths on the Showroom Floor. You'll line up for the mentors on your wishlist and can chat with as many of them as you like.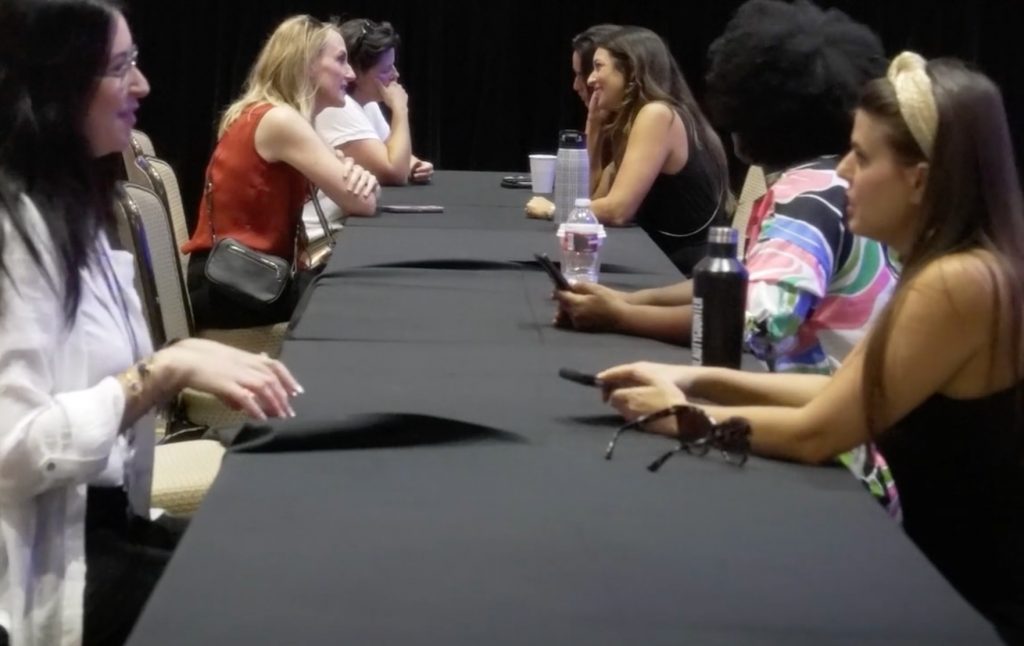 So, get your folio ready for review, prepare questions about areas in your business where you're feeling stuck, and get ready to receive quality advice from someone who has been there before and actually enjoys confronting all those pesky, inevitable obstacles (and can teach you how to overcome them).
As Mentor Hadonica Murphy says, "I love mentoring because we work with photographers who are exactly where we were in the start! Every objection or concern, we have the answer because we have done it! I love helping them get to the next level."
If you've just made the wise business decision to buy tickets to TPM 2023 right now, look no further. Here's the ticketing link!  But come on back quickly because I'm going to break down the Breakout Courses into tasty, bite-sized pieces next.
Breakout Classes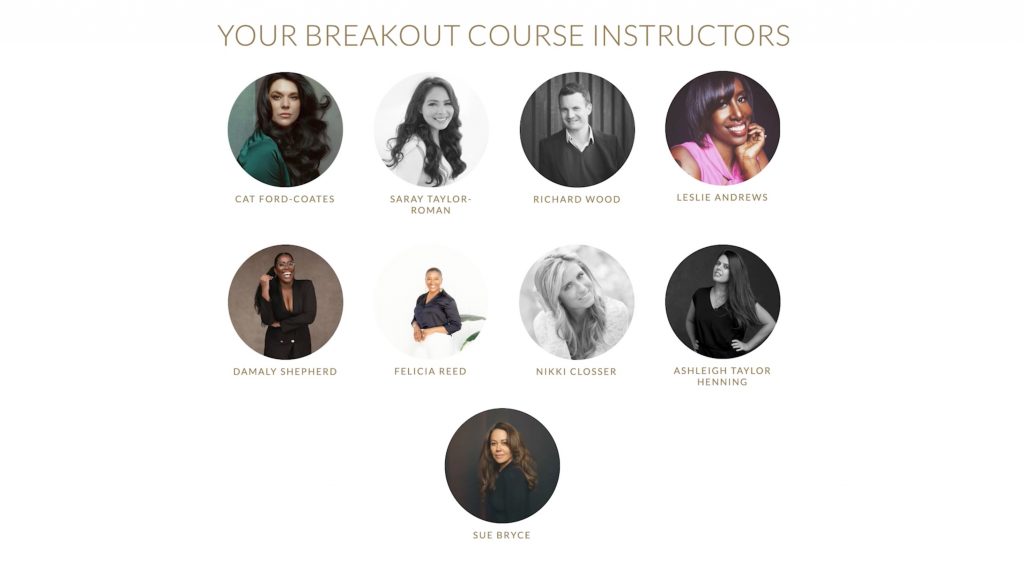 If you're planning to attend TPM 2023, or you're still on the fence, be sure to spend some time exploring the Breakout Classes page. Breakout Classes are our answer to your call for more focused and deep offerings on Registration Day.
8 incredible photography educators and Sue Bryce will be offering a bevy of courses for you to choose from. Each will happen twice except for Sue Bryce's posing class which will happen just once in a time slot that does not compete with the others.
Saray Taylor-Roman — Movement: Dance. Throw. Flow. Learn to document movement including fabric throwing.
Cat Ford-Coates — Mastering Style and Posing: Crafting Your Signature in Portraiture. Learn to craft your unique brand signature through posing and simple wardrobe.
Damaly Shepherd — Words for Photographers. Discover how to capture potential clients attention by showcasing your authentic photography experience.
Richard Wood — Unveiling the Creative Portrait Process. Gain tools for becoming immersed in your imagination and manifesting unique storytelling images.
Leslie Andrews — Fashion Inspired Portraits. Learn to craft captivating fashion-forward portraits with incredible lighting.
Nikki Closser — Profitable Personal Branding Photography: Strategies to Attract More Clients and Maximize Revenue. Nikki teaches you her incredible system that works to grow your business.
Felicia Reed — Money & Business Mindset for Photographers. Clarify your money goals, so you can charge what you're worth and step into your role as an empowered boss.
Ashleigh Taylor — Mastering Facebook Ads for Studio Growth. Learn the do's and don'ts of successful Facebook Ad campaigns to propel your business forward.
Sue Bryce — Posing Multiple Body Types. Celebrate the beauty of diversity with 5 different models, using minor adjustments that makes each person feel safe, comfortable, and empowered.
Please note, seating is limited for these classes, so be sure to sign up early!
And yes, you do need a Conference Pass to attend Breakout Classes. Get yours here.
Main Stage Magic
Main Stage is where so much magic happens. Make sure you bring your favorite pen and notepad and get ready to experience firsthand all the teachings everyone in The Portrait System community will be talking about for years to come.
"I choose speakers every year that I know will bring the absolute most authenticity and the most information to the stage. I choose people that have really done the work and who bring this real truth to the stage. And this year is no exception."
— Sue Bryce
Here's whose on deck:
This year, you can expect to see a lot of live shooting on the Main Stage along with teaching. And after watching someone else try out new-to-you techniques, you'll break for lunch and then have a chance to try them out yourself on the Showroom Floor.
All the Haps on the Showroom Floor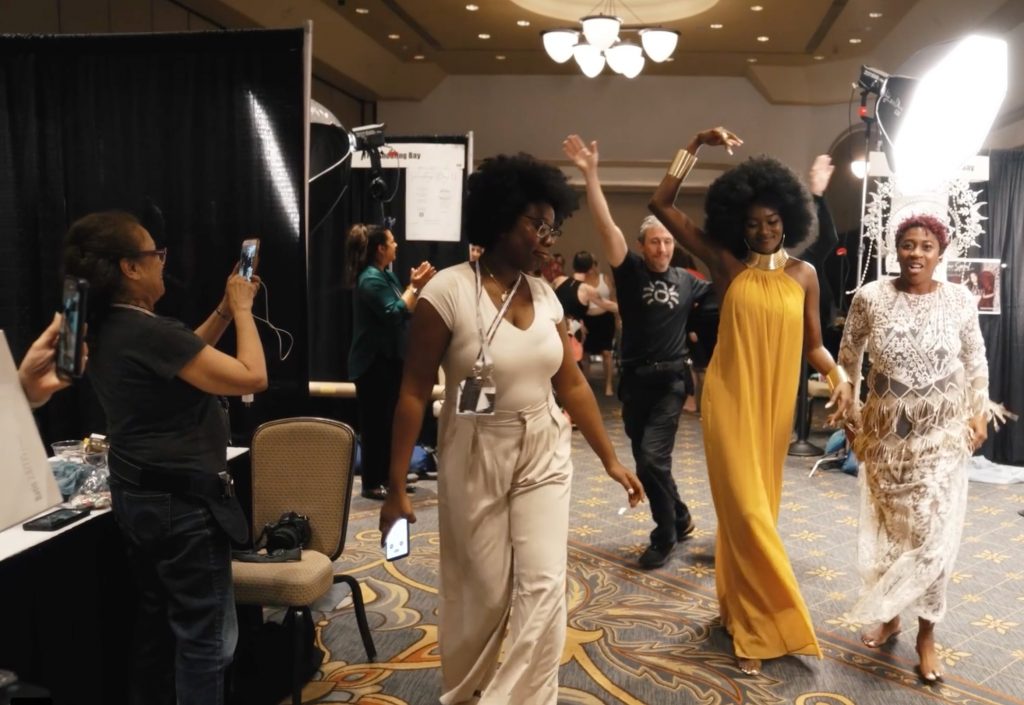 The Showroom Floor is where you'll shoot and shop and get mentored to your heart's content.
The 15+ shooting bays will be fully styled with Oliphant backdrops and will be staffed by professional models and mentors who can answer your questions and give you tips, if you request them.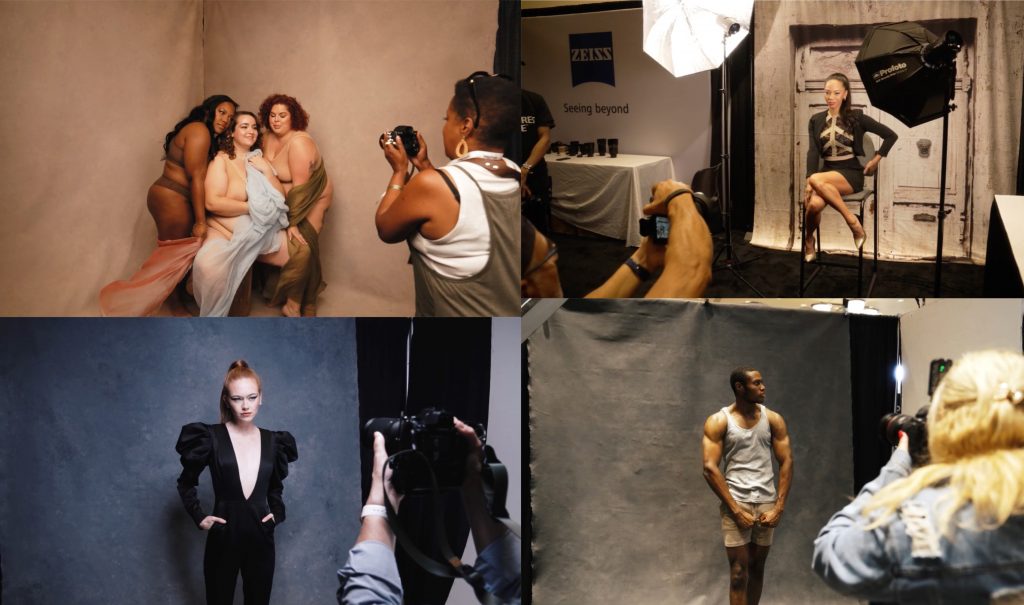 The 70+ vendors will be at the ready to show you new gear with great purchase deals and opportunities to try them out on the spot.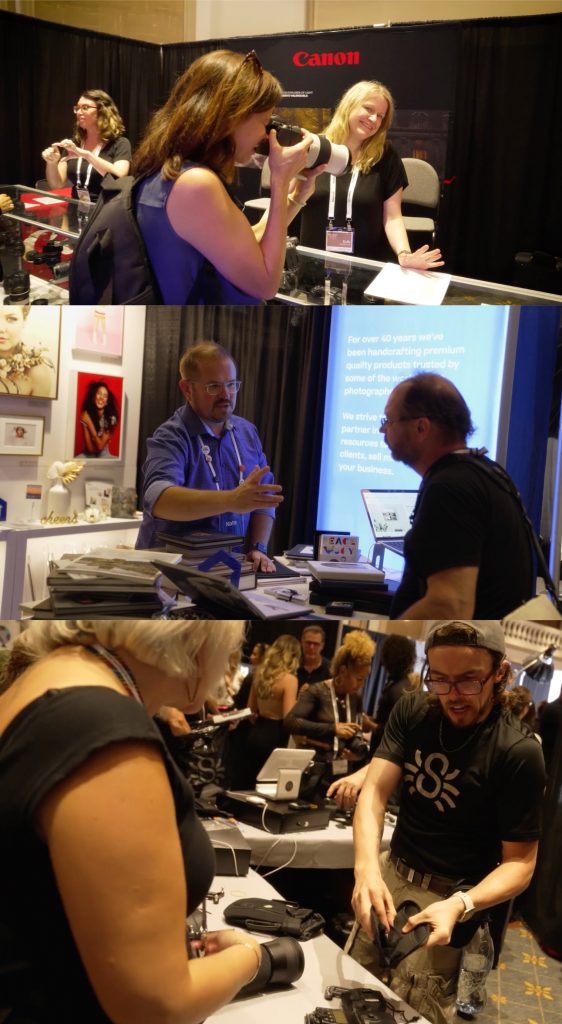 And, there's also the one-on-one mentoring,  but I've already talked about how cool that is (above).
There's so much more I could say about our mentors, shooting bays, and vendors, and just how fabulous the energy on the Show Room Floor is, but wouldn't you rather experience it yourself?
Where's My Party People At??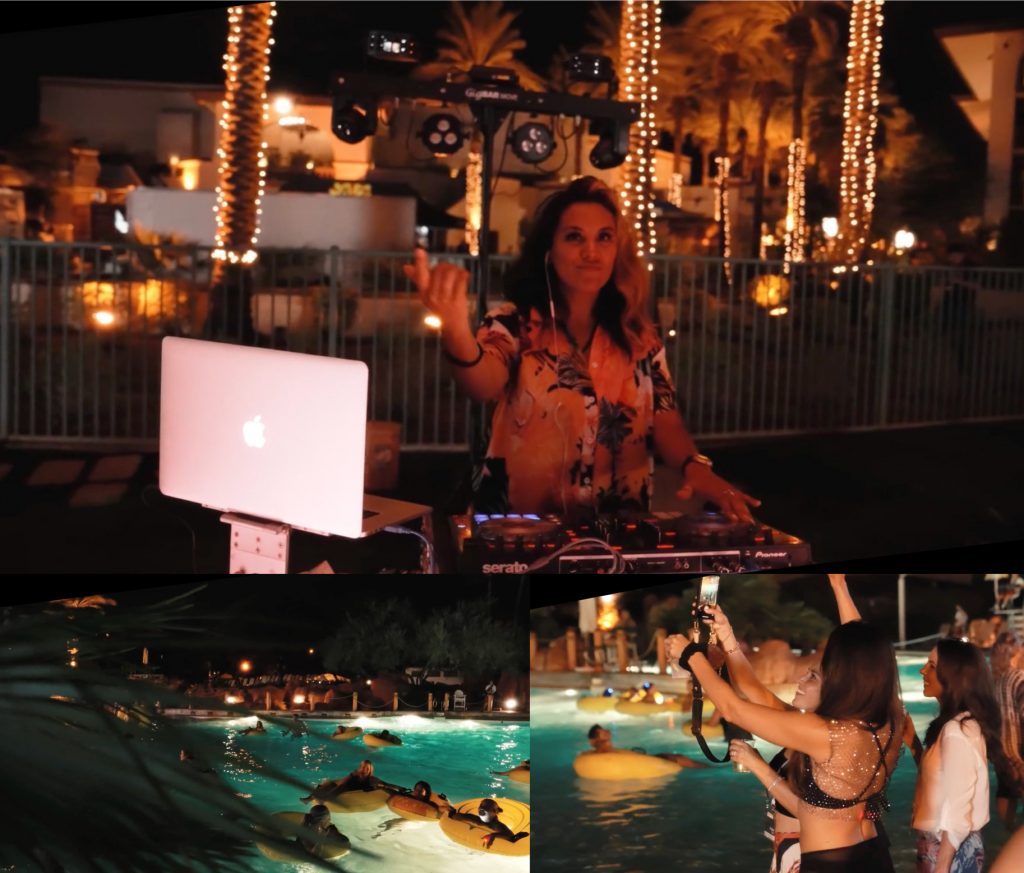 After all that listening and note-taking and hands-on learning and deep digging into overcoming your stuck places with mentors (oh, and the shopping!), you'll have earned some time to let loose and unwind. Thank goodness our community knows how to party!
We'll have three main parties — the Pool Party, the Silent Disco Costume Party (themed Yacht Rock… think cruise ships), and the Karaoke Wrap Party.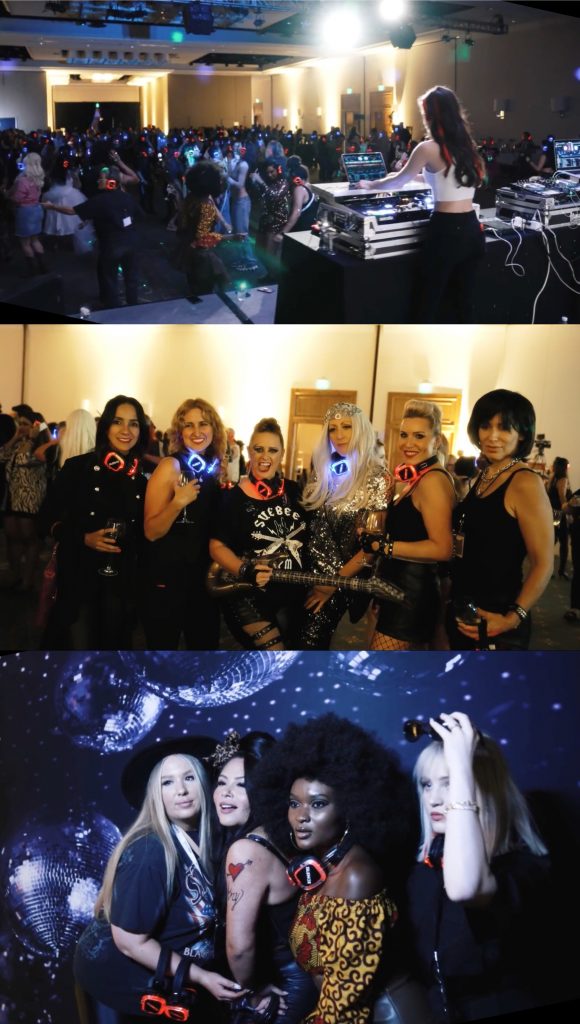 We also have the After-Hours Bar every night because after all that swimming, dancing, and hopping around, who doesn't like to sidle up to the bar with some good company?
This ain't your local BNI networking meeting. Networking at TPM doesn't just happen in the daytime learning environments, it also happens in the after hours with a lot of dancing, laughter, and fun.
Schedule
I cannot tell a lie; I wasn't able to get my hands on a detailed schedule for you just yet because with so many awesome events to plan into just four days, there isn't one ready quite yet!
But I was able to rustle up the broad strokes for you:
Mon, Sept 11: Day 1: Registration Day + Breakout Classes

Portrait Masters Awards & Accreditation Ceremony & Cocktail Party

Tue, Sept 12: Day 2

Morning: Speakers
Afternoon: Shoot & Shop & Get Mentored
Evening: Pool Party!
Late Night: After-Hours Bar

Wed, Sept 13: Day 3

Morning: Speakers
Afternoon: Shoot & Shop & Get Mentored
Evening: Silent Disco Costume Party! 

Costume Theme: Yacht Rock (think cruise ship)

Late Night: After-Hours Bar

Thur, Sept 14: Day 4

Morning: Speakers
Afternoon: Shoot & Shop
Evening Party: Karaoke Wrap Party
Late Night: After-Hours Bar
After you buy your ticket, keep an eye out for an email with more detailed schedule information.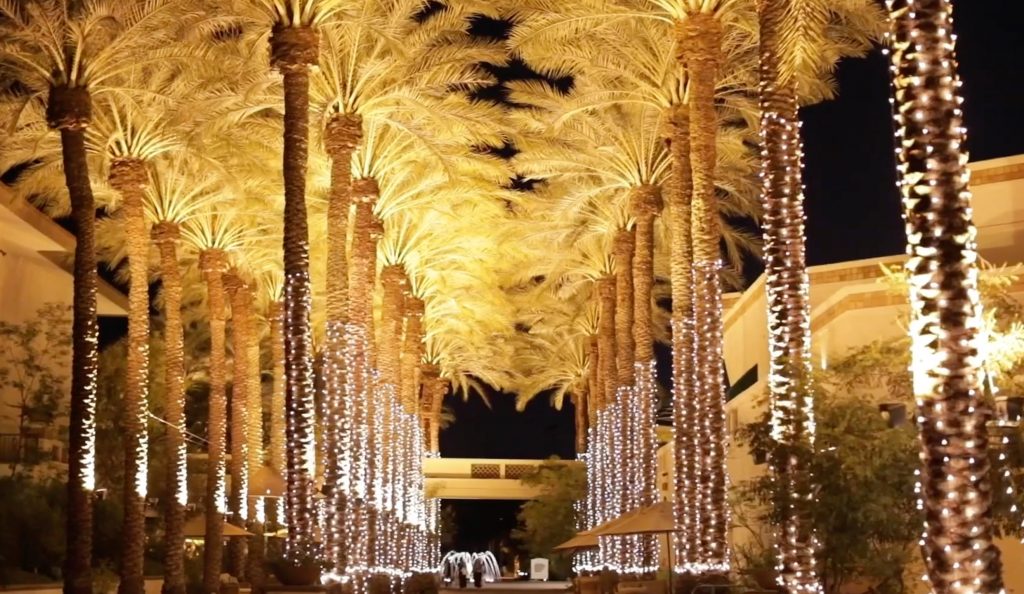 We'll Go Out with a Bang
This isn't the end of The Portrait Masters Conference by a long shot, but it will be our last time gathering at the gorgeous Arizona Grand Resort. So, if you've been admiring everyone else's scenic shots from the Arizona Grand while putting off going to the Conference yourself while perhaps waiting for a sign that this is the year to do it… This is your sign right here. Wait no more! This is your very last chance. Don't hesitate and miss it! Carpe diem!
You'll be so glad to say, "I was there in 2023 for the last TPM at the Arizona Grand and grand it was."
Likewise, if your family has been saying they want to come, too, and you've been putting them off, this is the end of the line. It's never been a better time to combine work and pleasure, and the Arizona Grand Resort is the perfect place to do it. With a world class golf course that wraps around the resort, a fitness center, and a water park complete with slides and a lazy river (not to mention all that Phoenix has to offer!), there's really something here for everyone, and they even offer family-sized accommodations.
Check out all the room styles the Arizona Grand has to offer here, book tickets here, or call the Arizona Grand Resort & Spa on-site reservations department at (877) 800-4888 to make your reservation (Reference: Portrait Masters Conference 2023).
Get 'Em While They're Hot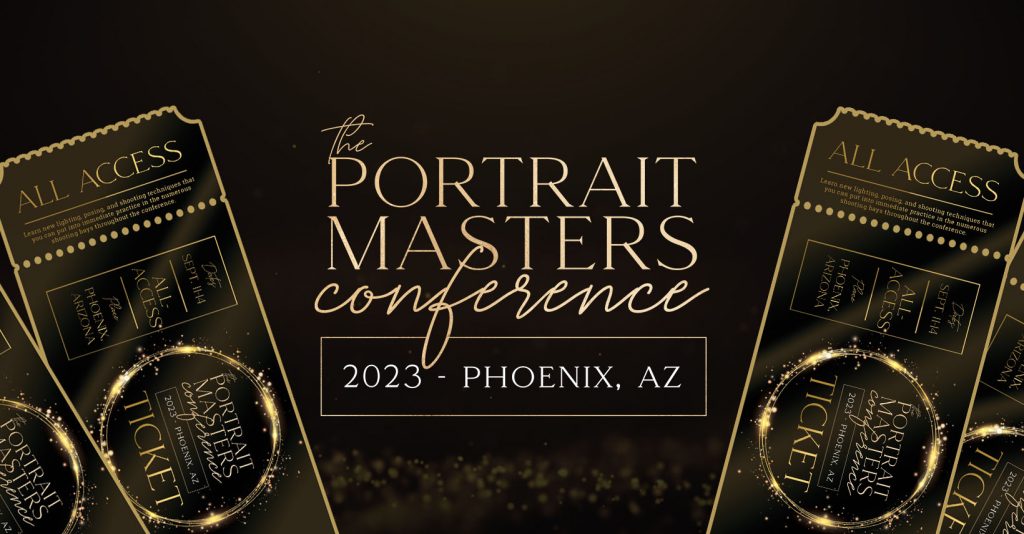 Folks, it doesn't get any hotter than this! From now till June 30, you can get your tickets for $300 off. And, for the first time, you can use PayPal to purchase your ticket and pay using their flexible financing options, if you should so choose.
Imagine yourself discovering knowledge and tools to increase your income and evolve your business. Picture yourself diving into a global gathering of parties, speakers, demos, and shooting opps galore!
Four days full of networking, business and technical education, deals, brilliant imagery, and fun at the gorgeous Arizona Grand Resort await you. You'll meet new friends and allies, learn together, and expand your business potential.
Don't miss this incredible chance to turbo charge your career and get inspired at The Portrait Masters Conference — the premiere, boutique portrait photography conference for photographers who know. 
I hope to see you there!