Get Ready for WPPI!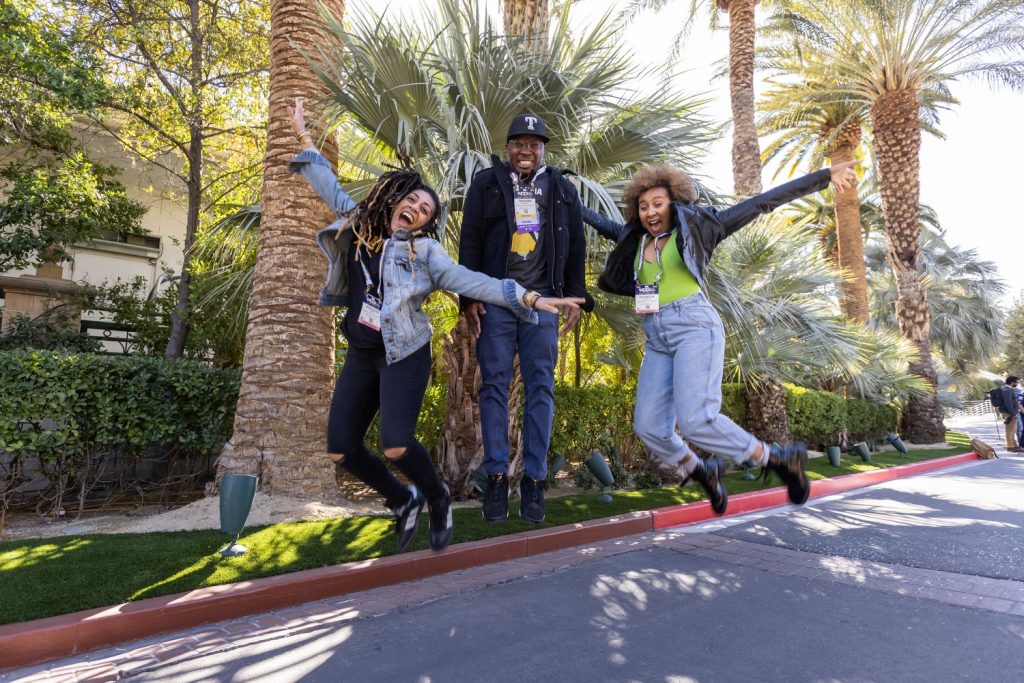 WPPI starts this Sun, March 5 and runs through Thu, March 9 in Las Vegas. WPPI is just like summer camp for wedding and portrait photographers and videographers with 5,000 of your new best friends. It's a super-concentrated business education, including seminars, masterclasses, photo walks, image reviews, product demos, a trade show floor where you can score awesome deals on gear, networking events, parties, and more! 
If you're not yet planning to go, it's not too late to change your mind and scoop up a $99 ticket using the code FLASH99. Just be aware that the last time this writer checked, The Mirage, where the conference is being held, is nearly completely sold out. However, rooms are still available  at The Venetian just across the street, as well as Treasure Island, which has daily shuttles to and from the Mirage and is pirate themed. 
Whether you're all set to go or still on the fence, here's your quick guide with navigational links, how to get ready, what to expect, and what not to miss for this year's WPPI.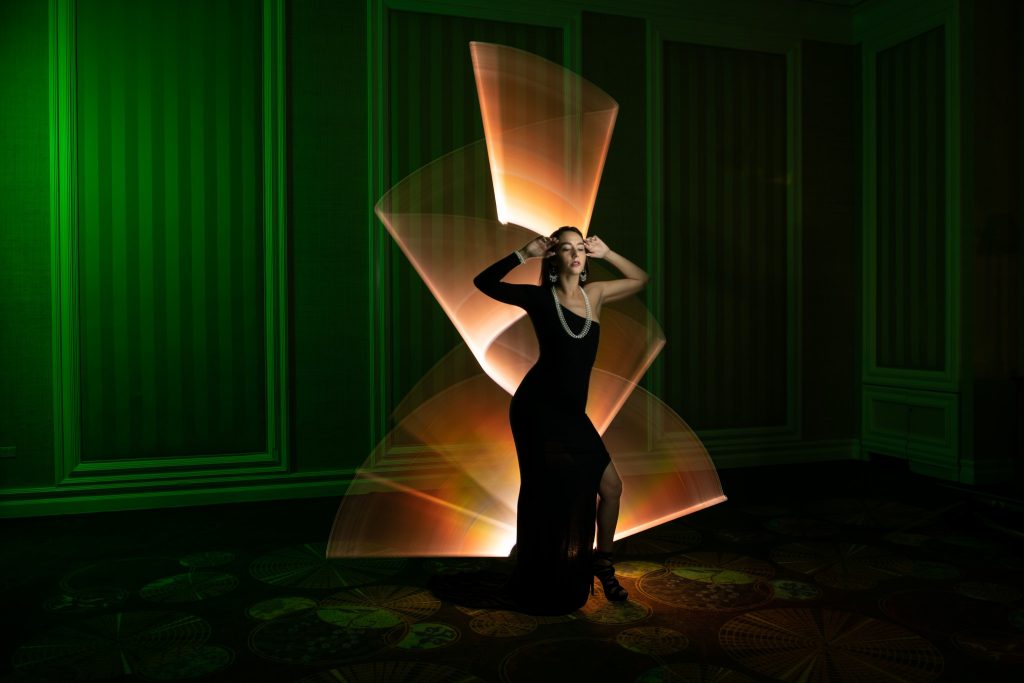 What Not to Miss
There is so much happening at this year's WPPI, it can be hard to decide where to go and what to do! View the Quick Guide to WPPI for an overall picture of the conference. Then, be sure to peruse the seminar and photo walk schedule for the workshops that can help you bolster the areas where you want to learn and grow. Also, check out the exhibitors list to choose your must-see vendors.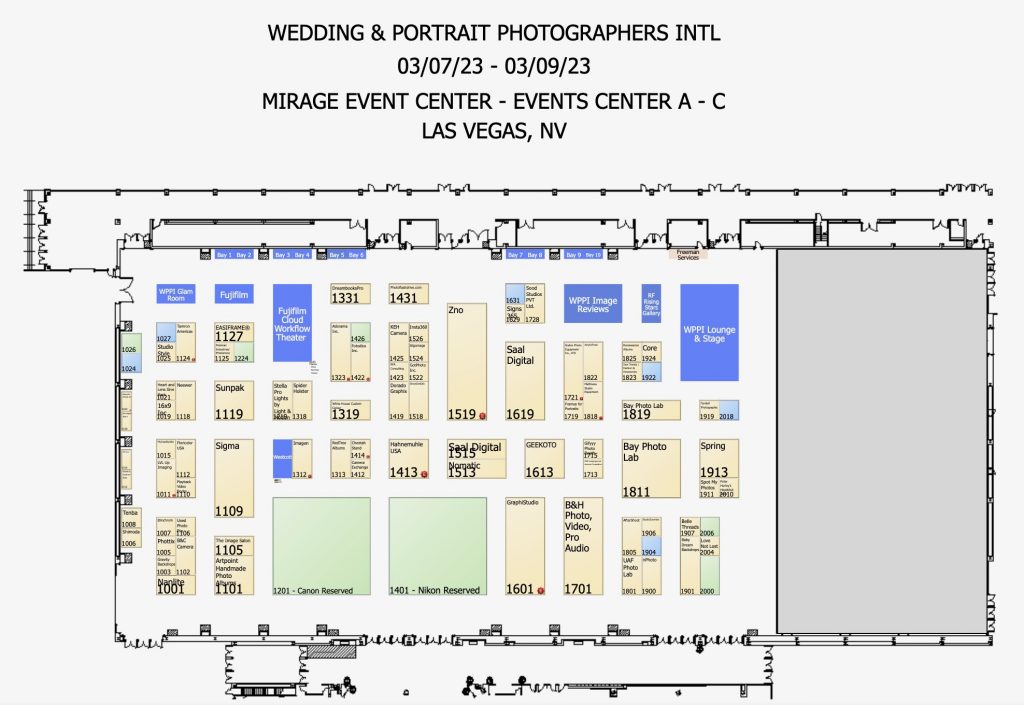 Warm up to the conference and jump-start your networking at the Welcome Reception on Sun, March 5 from 6 – 8pm. Please be advised, the Opening Night Party on Mon, March 6 from 8 pm – 11 pm will fill to capacity, so arrive early (7:30 – 7:45 pm) if you want to attend! 
For photo ops with a Vegas flavor, there's Fujifilm's "Walk in the Clouds" photo walk on Mon, March 6 from 4-7pm. Try out Fujifilm's new camera to cloud (c2c) technology as you traverse three Vegas-themed photoshoots – Hangover Groomsmen at the Portofino Bar, an Elvis officiated wedding at the Sanctuary, and Show Girls Glam in the Beatles LOVE Lobby. Then network with the Fujifilm team and other attendees over drinks at the Center Bar. If you'd like to attend the Fujifilm Photo Walk, sign up at the Fuiji table at registration on Monday. The walk departs from there.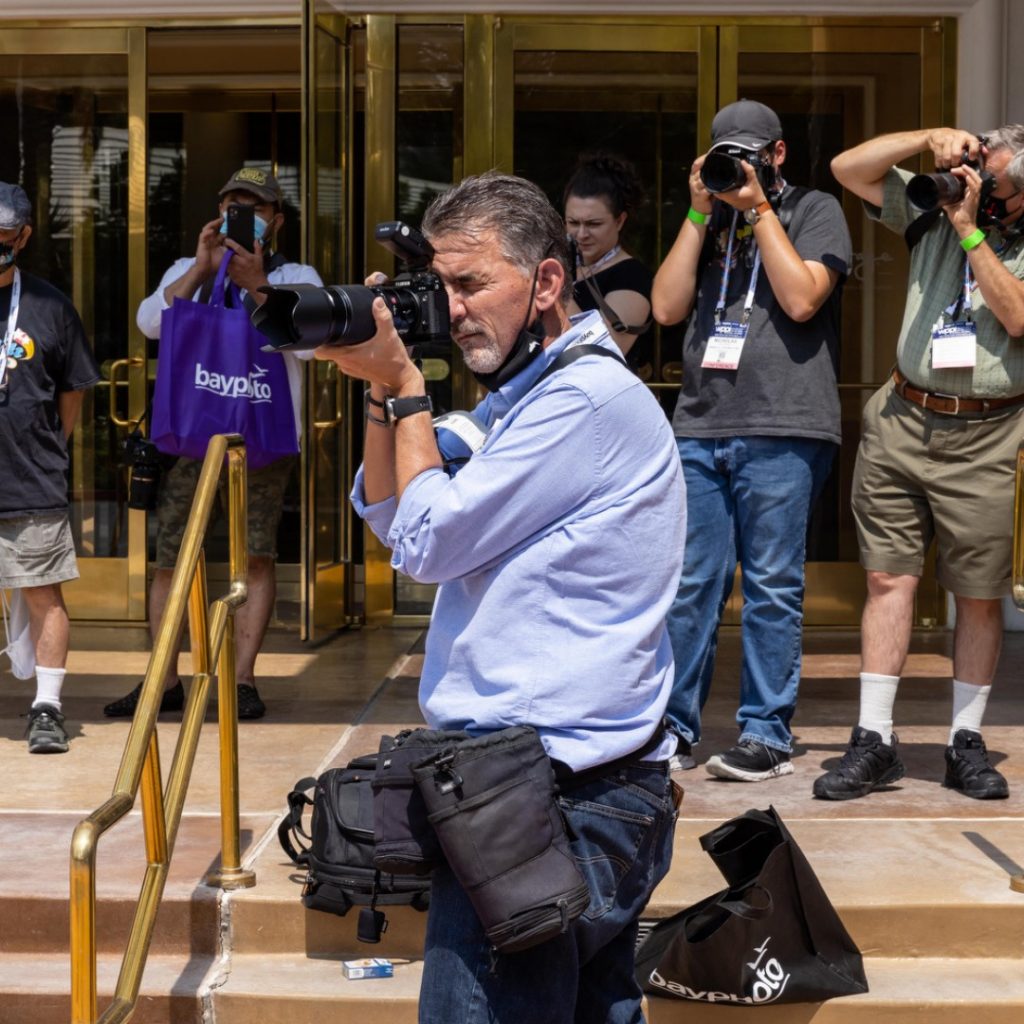 An Image Review is included in your conference pass in which you'll receive fifteen minutes of one-on-one feedback on your images from a conference speaker. Be sure to book in advance at this link as spots do fill up. Sometimes slots open up unexpectedly, so if you are not able to book in advance, you can stop by the Image Review Check-In Counter to see if you are able to drop into a vacant slot. 
Portrait System Events
If you are a Portrait System Member, The TPS Touch of Glam Cocktail Party on Mon, March 6, 6-8pm, is just for you. Come dressed in your interpretation of Glam and be ready to celebrate *in person* with your beloved community! We'll have two DIY shooting bays there just for you, so bring your camera if you'd like to take portraits of your friends. Conference badges are required for entry and a special WPPI discount will be offered for those who wish to start their memberships at the party! 

Other events of interest for TPS members include: 
Boudoir Workshop

– off-site with Ashleigh Taylor, Sat, March 4

 

Boudoir Curious? Buidling a Profitable Boudoir Studio from the Ground Up with Ashleigh Taylor, Mon, March 6

 

Como Ganar $30,000 en un Dia Haciendo Headshots with Saray Taylor-Roman, Mon, March 6

 

Boudoir Curious? Building a Profitable Boudoir Studio from the Ground Up with Ashleigh Taylor Hennig, Tue, March 7

 

Live Broadcast with Cat & Saray, Tue, March 7

 

Meet and Greet with Cat & Saray, Tue, March 7

 

Triple Your Portrait Sales Average with One Client, One Session, Two Genres with Saray Taylor-Roman, Tue March 7

 

From Vision to Reality, a Portrait Business with Cat Ford-Coates, Wed, March 8

Got Clients? A Full Calendar Without Burning Out with Nikki Closser, Wed, March 8

 

Mastermind with Cat & Saray, Thu, March 9

 
For more information on these TPS events, see "The Portrait System at WPPI" blog.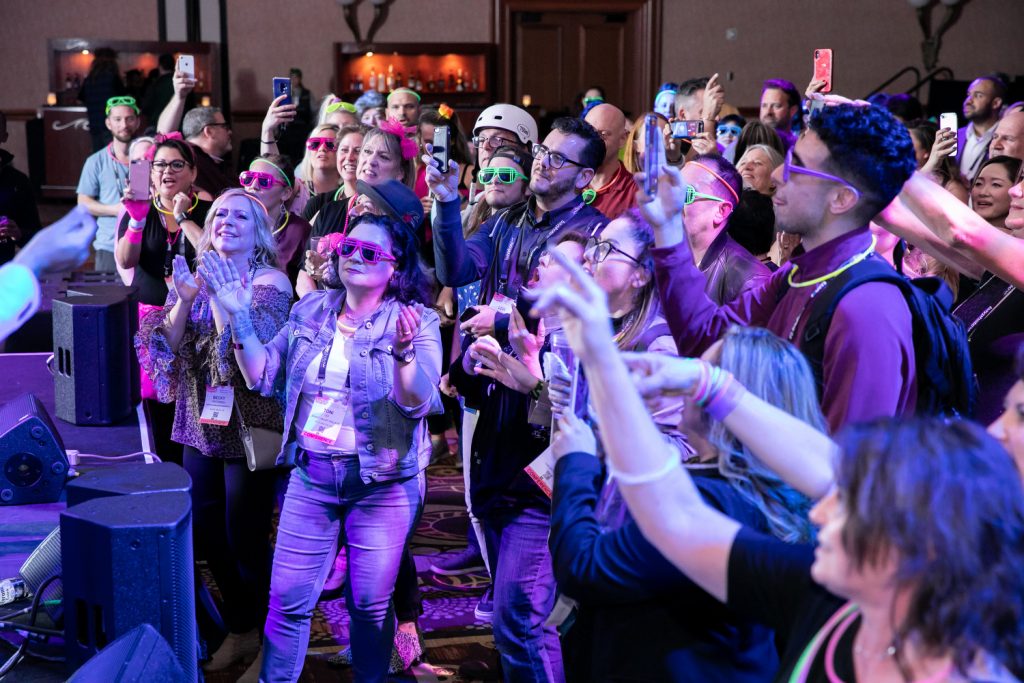 What to Expect
Expect to close all the rings on your Apple Watch. Expect to make great new friends, catch up with old friends, and meet photography idols. Expect great opportunities to network, practice your elevator pitch, express your business goals, meet people who share them, and hear great advice on how to fulfill them. Expect to learn about new equipment, innovative technology, and get hands-on experience with gear you'll have the opportunity to purchase with amazing discounts. Expect to learn loads about your trade and your equipment as you get inspired practically and creatively. Expect to take lots of notes and even more pictures.  
How to Get Ready 
Be sure to bring your walking shoes or cross-trainers in addition to dress shoes and your dancing shoes. The weather is going to be unseasonably cool, so check that weather report before you pack and prepare to dress in layers – casual for the day, dressy for the evening parties, and don't forget some 80s party clothes! Make sure you have a fresh notebook and a pen you love or your ipad or laptop – whatever you like to take notes on. Bring some snacks to keep handy or have some delivered to your room by Instacart, so you have something on hand to keep your energy up throughout the day. Be sure to bring your chargers and a battery brick if you have one, but also pack light and save some room for whatever new gear you plan to purchase! 
Bring your elevator pitch so you can practice promoting yourself and your business. Bring specific business and technical questions you want to ask speakers and peers.  
Visit Rangefinder Magazine for Tips from 11 WPPI Educators on where to eat, what shows and art exhibits to catch, offsite shooting locations, what to pack, and their picks for which seminars not to miss.  
WPPI educator David Hakamaki, Cutting Edge Photography, has been attending WPPI for the past 17 years and has been a speaker for 11 of them. This year, he's doing image reviews on Tue, Mar 7 and on Wed, Mar 8 is leading a photo walk called Senior Lighting that Sells. Here is his list of pointers for WPPI newbies. 
Plan your schedule: Make sure to plan your schedule in advance. This will help you make the most of your time and ensure that you attend the sessions that interest you the most.

 

Bring the right gear: You will likely be doing a lot of walking and carrying your equipment around, so be sure to pack LIGHTLY and bring only what you need. Remember extra batteries, chargers, and memory cards, especially if you will be doing Photo Walks or after-hours photography on the Strip.

 

Network with other photographers: WPPI is a great opportunity to connect with other photographers and build your professional network. Attend social events, join the WPPI social media groups, and don't be afraid to strike up a conversation with the person sitting next to you in a session. Also, the speakers were in the same spot you are in right now. We are friendly and love to meet newcomers, so don't hesitate to say HELLO! Just look for our speaker badges.

 

Visit the Show Floor: The WPPI Show Floor is an excellent opportunity to check out the latest gear and products from various vendors. Take time to explore the exhibit hall and chat with the vendors to learn about new products and services. Most of all, have a budget! The Show Floor is like walking into a candy store, so plan on what you need vs want. There are lots of sales happening, and it is easy to overextend yourself. Also, the Show Floor has plenty of free talks, shooting bays, and live demos going on at several of the booths. Sit in and learn even more!

 

Take notes: Take notes during classes and seminars. This will help you remember the key takeaways from each session. When you get home, IMPLEMENT what you took notes on in a nice, controlled fashion. Don't go crazy and try to do everything at once. Plan your implementation strategy and see if you need to adjust those strategies.

 

Dress: You will do a LOT of walking and WPPI is pretty casual. Comfortable walking shoes and clothing is the norm for WPPI. There will be some after-hours events, so check what they are and plan your attire. If you are heading to the after-hours club events, there are strict guidelines on what you can and cannot wear. Make sure you dress appropriately for the nightclubs.

 

Food: Las Vegas has everything from casual to gourmet foods. You can get cheap (and yummy) street tacos at Tacos el Gordo (just a short walk from the Mirage) or splurge on a buffet at the Wynn, Bellagio, or elsewhere. Take the time to explore the food scene and try something new. Just be careful when hitting the buffets. They take a toll, and you might need a long nap after grazing.

 

Vendor Events: These are those cool secret parties that vendors hold in the late afternoon/evenings. See if you can score some info on their private events. The vendors sometimes include food and drinks with their events. It is a great place to learn more about their products, meet the reps, and have casual conversations with other photographers. Most of my friendships have been built at these events.

 

Portfolio/Image Reviews: Do you want a one-on-one image review with a speaker? WPPI speakers provide 15-minute image reviews for attendees, providing you with input on how you can create a better image. Be prepared with something we can look at right away, as the time goes by quickly. You must sign up to get a spot (do it on the WPPI Conference page). However, sometimes people don't make their assigned appointment, so there may be "walk in" slots. If you don't make an appointment, stop by and see if you can grab one of those "walk in" spots.

 

Have fun: Finally, remember to have fun! WPPI is a great opportunity to learn, grow, and meet new people who share your passion for photography. You will make lifelong friends, learn an incredible amount, and be ready to take your photography to new heights. Enjoy the experience and make the most of it!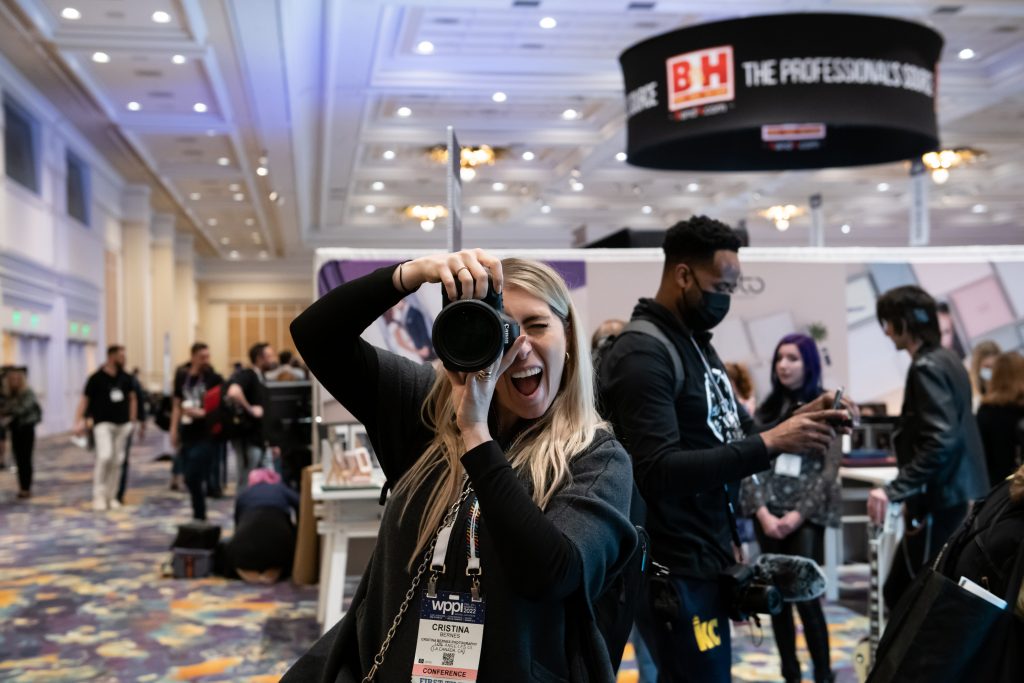 Jump into the Action
After taking this close look at what WPPI has to offer this year, I hope you are just as excited as this writer is to jump into the action and experience all that WPPI has to offer. If you're still on the fence, remember you can still scoop up a $99 ticket using the code FLASH99. But don't wait too long to decide! It's just a few days away. For everyone who's going, I can't wait to see you there! 
Navigation Quick Links
Here's your quick list to all the links you need to plan your WPPI schedule: