The Portrait System at WPPI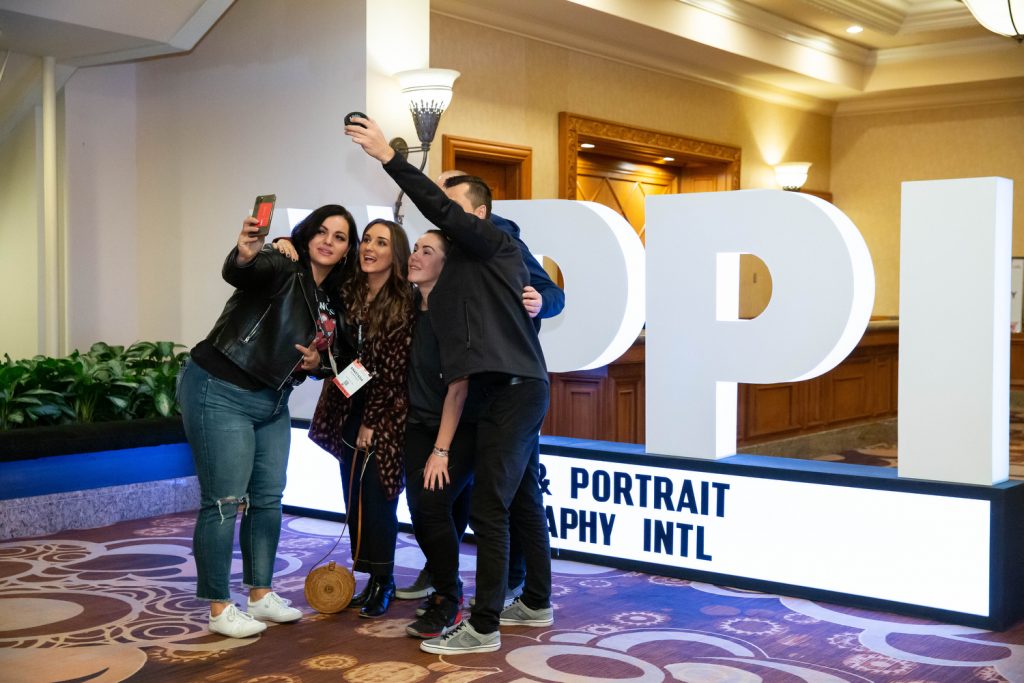 WPPI is the premier photography experience for wedding and portrait photographers and videographers, and it's coming up in just a few days (Sun, March 5 – Thu, March 9) at The Mirage in Las Vegas, NV. Though it is just around the corner, it's not too late to pick up some passes for yourself at an incredible rate of $99 using the promo code FLASH99. 
The Portrait System (TPS) has a long-standing relationship with WPPI. Our beloved teacher and Portrait System founder Sue Bryce had some of her first teaching experiences on WPPI stages, and this relationship has strengthened in recent years with TPS's acquisition by EmeraldX, which also owns WPPI. 
This year, WPPI is proud to showcase many of TPS's incredible mentors and teachers and will be holding a special event just for TPS members. Read on for details on all these TPS features at WPPI this year! 
For your comprehensive guide of what to expect, how to get ready, what to pack, where to stay, and what not to miss, see this "Get Ready for WPPI" blog.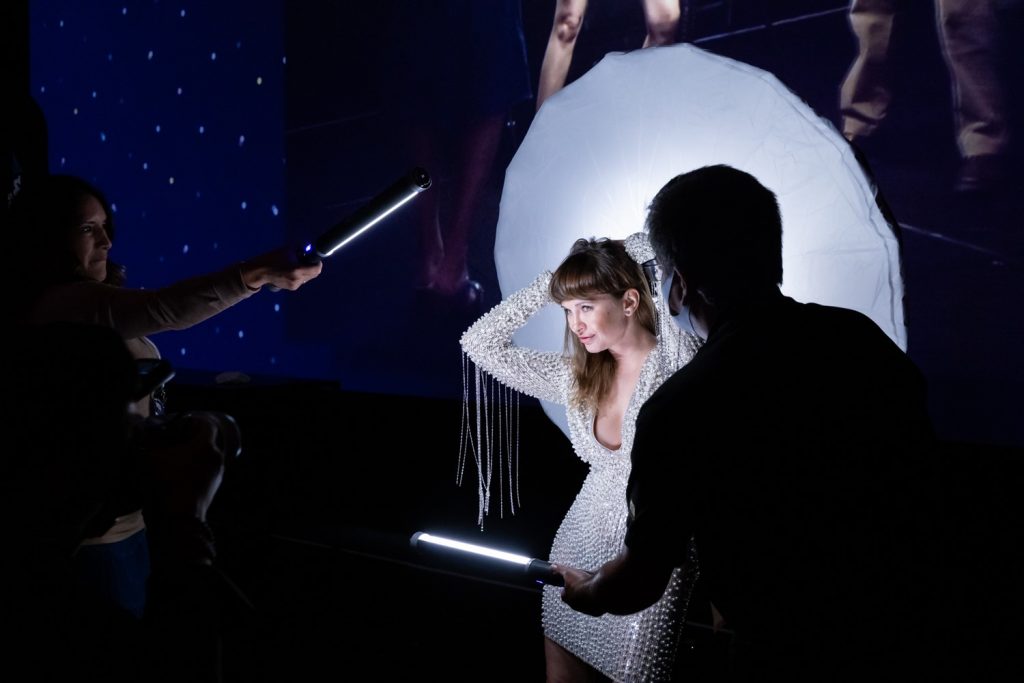 Members Only Touch of Glam Party
In addition to casual wear for the day, dressy wear for the night, 80s clothes for the Totally 80s Costume Party, walking shoes, dressy shoes, and dancing shoes, make sure you bring a touch of glam for the TPS Members Only Touch of Glam Party!  
This event, which is in the Grand Ballroom on Mon, March 6 from 6 – 8 pm is exclusively for Portrait System Members. However, if you have a friend who is not a TPS member and wants to come, you can let them know that they can sign up for a membership at the door at a special discounted WPPI attendee rate. 
Whether you go full Hollywood or wear your "good ole jeans" is up to you. This is your interpretation of glam, so dress to your inspiration. We'll have 2 DIY shooting bays featuring Oliphant backdrops, so you can swap shots and capture memories with your friends.  
Please be advised, you must have your conference badge to enter!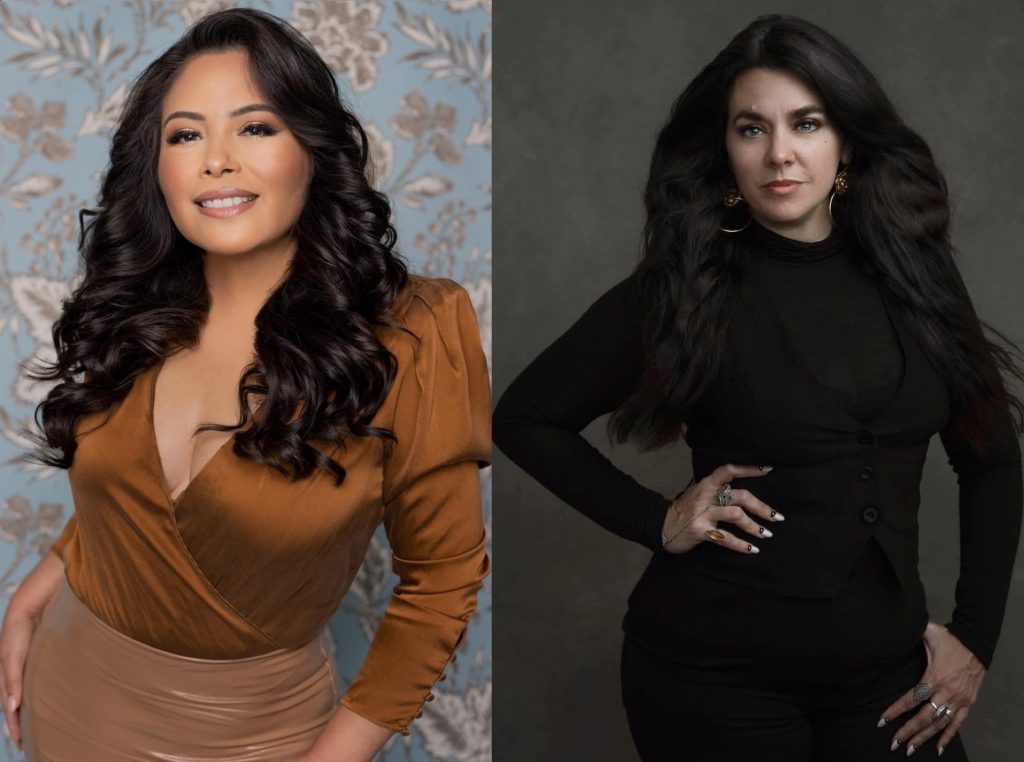 Special Events with Mentors and Coaches
All this year, Cat Ford-Coates and Saray Taylor-Roman have been answering your questions and sharing their experiences in building their six-figure businesses in live coaching sessions for the 12 Month Startup Program. Here's your chance to meet them in person in 3 different events. 
LIVE WITH CAT & SARAY! 
Wed, March 8, 2:30pm, in the WPPI Lounge on the Show Floor 
Join us in the WPPI Lounge on the show floor as we do our monthly live broadcast from WPPI!  Join tons of other photographers from the TPS community as we learn from Cat & Saray. Bring your questions and be part of the live experience! 
MEET & GREET WITH CAT & SARAY AT THE SHOOTING BAYS 
Tue, March 7, 2:30pm, at the Shooting Bays on the Show Floor  
Hang with Cat & Saray on the Show Floor!  Say "hi," get a pic, or ask any questions you have!   
Thu, March 9th, 9am-1pm in St. Croix A/B 
Get real time feedback about your current challenges and glean advice given to others from their questions, too! Walk away with actionable strategy and inspiration to move to your next level so you can generate more income consistently, streamline your processes, and have a business you ADORE instead of one that drains you and leaves you broke month after month. It's time.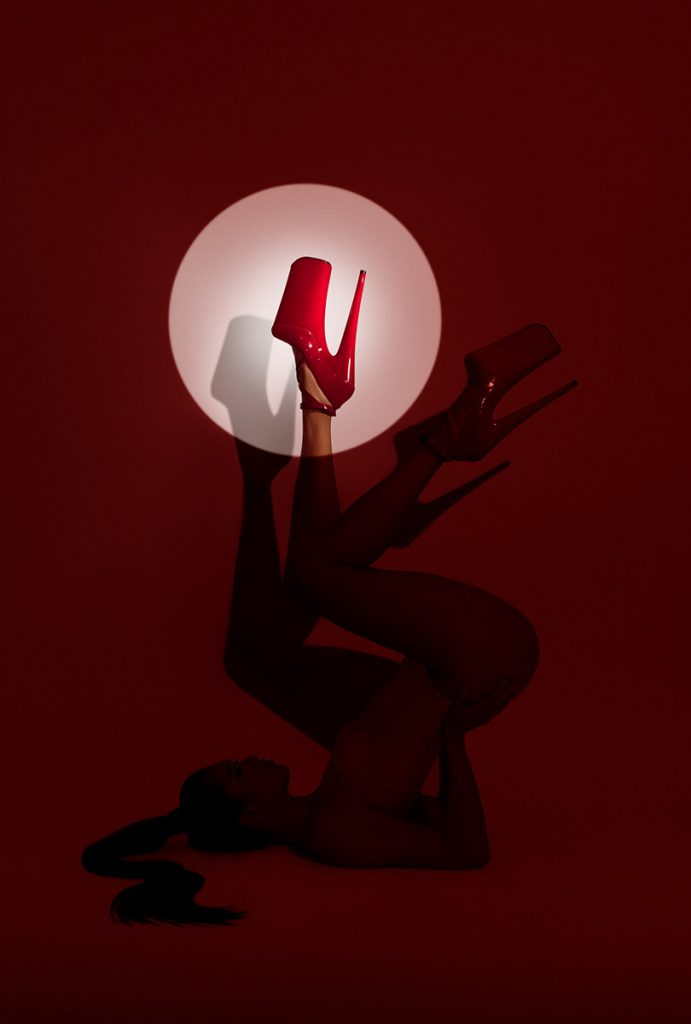 In addition to teaching at WPPI this year, Ashleigh Taylor, mentor and featured educator on The Portrait Masters (Photographers Guide to Instagram & Get Fully Booked with Facebook Ads), will also be giving a day-long boudoir workshop the day before WPPI. There are still some spaces available, so check in with Ashleigh to see if you can get in on the action. 
BOUDOIR WORKSHOP WITH ASHLEIGH TAYLOR 
Sat, March 4, 9:30 am – 4:30 pm – Off-site (Not affiliated with WPPI) 
Join Ashleigh for a one-day intensive workshop and learn the ins & outs of boudoir posing and shooting, plus get an opportunity to shoot and build your boudoir portfolio!  Have in-depth discussions on pricing, product, and selling. Learn how to get your first boudoir clients. Learn how to network & pitch yourself as a boudoir photographer. And learn how to market your boudoir studio so your calendar stays full!  
Also be sure to check out this Rangefinder feature, Ashleigh Taylor Henning asks, Are You Boudoir Curious? 
Courses from Your Favorite Faces at The Portrait System
You'll also find some of your favorite faces and voices leading seminars during WPPI. Cat will be teaching on how she built her business from the ground up. Saray has two sessions – one in Spanish and one English. Her Spanish session focuses on headshot photography and her English-language session focuses on bringing two genres into one session. Ashleigh's course teaches how to bring boudoir into your brand or open a boudoir-focused studio. Last, but certainly not least, Nikki Closser, host of  The Portrait System Podcast and teacher of two course in the Portrait Masters (The Personal Branding System and Outdoor and On-Location Photography) will teach you marketing tricks that will get you fully booked without you burning out so you can both be profitable and enjoy your time off. 
Full details for all these awesome workshops are just below. 

Boudoir Curious? Building a Profitable Boudoir Studio from the Ground Up with Ashleigh Taylor
Mon, March 6, 10 am – 11:30 am, Montego BCDE 
Curious about transitioning full time into boudoir photography or adding boudoir service to your brand? You'll learn how to be intentional in crafting your services and client experiences, so your clients feel, safe, seen, and empowered in their bodies. 
You'll gain insight into discovering your style and mission and will also learn about pricing and marketing. 
Como Ganar $30,000 en un Dia Haciendo Headshots with Saray Taylor-Roman
Mon, March 6, 3 pm – 4:30 pm, St. Croix A 
Conozca las cinco estrategias de Saray que le permitirán ganar hasta $30,000 tomando retratos o headshots de 8 a 10 clientes por día. En este curso también aprenderá las cinco poses favoritas de las clientas de Saray. Aprenderá como establecerse como un fotógrafo de lujo, con precios lucrativos, cómo encontrar su cliente ideal y qué preguntas hacer en cada sesión para brindar servicios de calidad.
Learn Saray's five strategies that earn her up to $30,000 in a day with 8-10 headshot clients. You'll also learn the five poses that clients always love to buy. You'll lean how to set lucrative prices, how to find clients, and how to ask them questions that help you give them the best service possible.
Triple Your Portrait Sales Average with One Client, One Session, Two Genres with Saray Taylor-Roman
Tue, March 7, 6 pm – 7:30 pm, Montego AF 
Learn how to maximize your time with your client and triple your sales using five headshot poses that you can also use for boudoir in the same session. Additionally, Saray teaches you the pricing system she used to increase her sales average from $3,000 to $10,000, and she shows you that you can do it, too. 
Got Clients? A Full Calendar Without Burning Out with Nikki Closser 
Wed, March 8, 4 pm – 5:30 pm, Montego BCDE 
If you want MORE clients and LESS stress, then you won't want to miss Nikki's seminar where she walks your through actionable marketing steps that will help you get fully booked consistently. Not only that, Nikki will teach you how to do it without burning out, so you can enjoy both your work and your time off. 
From Vision to Reality, a Portrait Business with Cat Ford-Coates 
Wed, March 8, 6 pm – 7:30 pm, Montego AF 
Learn how Cat Ford-Coates turned her passion for photography into a successful six-figure portrait studio and how you can, too. Cat takes you through all the steps you need to get going — from building a portfolio, setting your prices, marketing, and putting together systems and processes that simplify your workflow and create an awesome experience for your clients.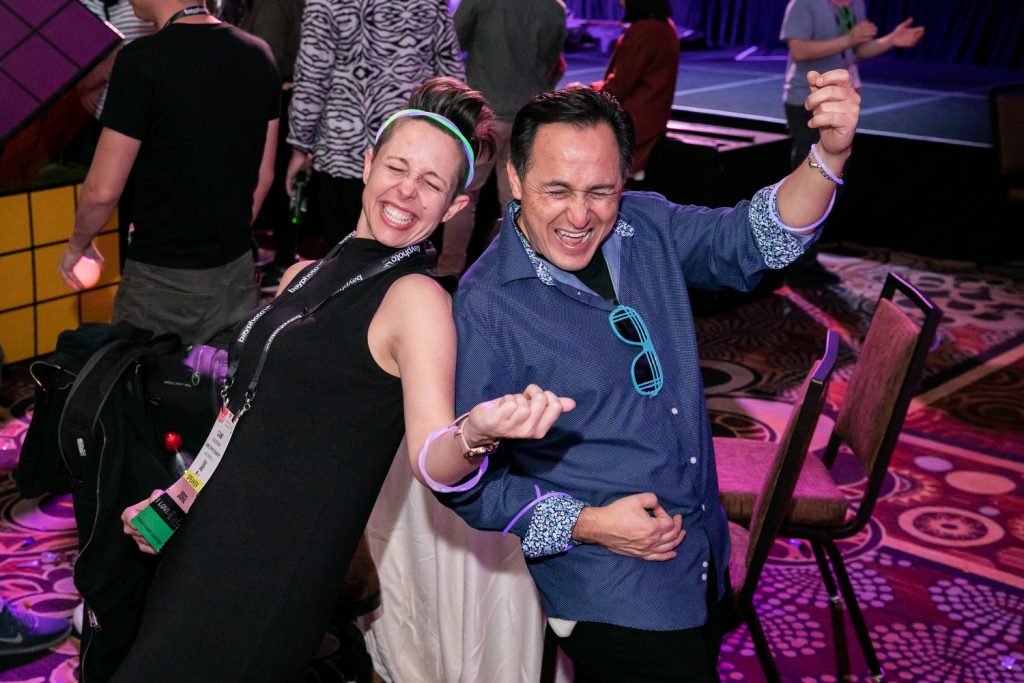 Get Ready for WPPI! 
WPPI is just a few days away, so it's time to get ready. Score that $99 pass if you haven't yet. Fill out your dance card with all the courses and events you don't want to miss. And head over to the "Get Ready for WPPI" blog, so you can find out everything you need to know to prepare!