Your favorite photography podcast just got better.
As a member of The Portrait System community, you have access to our exclusive podcast feed, which includes:
A special monthly episode featuring Nikki Closser in conversation with thought leaders and luminaries working in sales, marketing, creative and other industries.
I can't tell you how often I hear, "I knew how to take photos, but I had no idea how to run a business!" This was true for me, as well as for countless other successful photographers I've interviewed on The Portrait System. Learning the business side of entrepreneurship is crucial to your own success! We have researched and rounded up the very best guests who will provide you with expertise in areas like sales, marketing, and workflow, just to name a few! —Nikki Closser, host of The Portrait System Podcast
An extended version of the weekly Portrait System Podcast featuring more inspiring conversation between host Nikki Closser and her guests.
We've reserved some of the best questions and most engaging discussions each week for our members. More inspiration. Deeper discussion. Just for members.
How to Listen to The Podcast
So, how do you access this exclusive podcast content?
It's easy. Simply click on this link: https://theportraitsystem.memberful.com/account/feeds
Hit the subscribe button.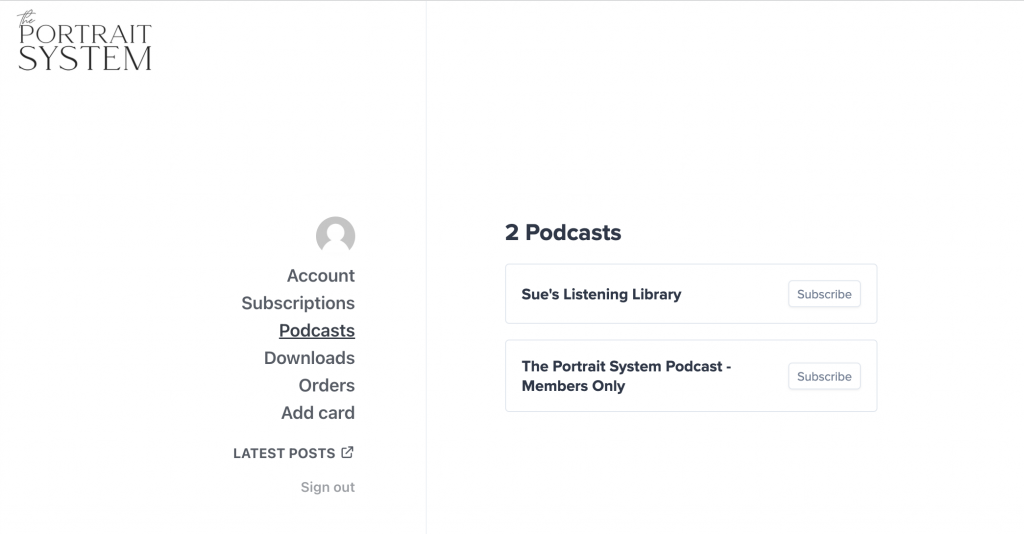 Then choose your preferred podcast app.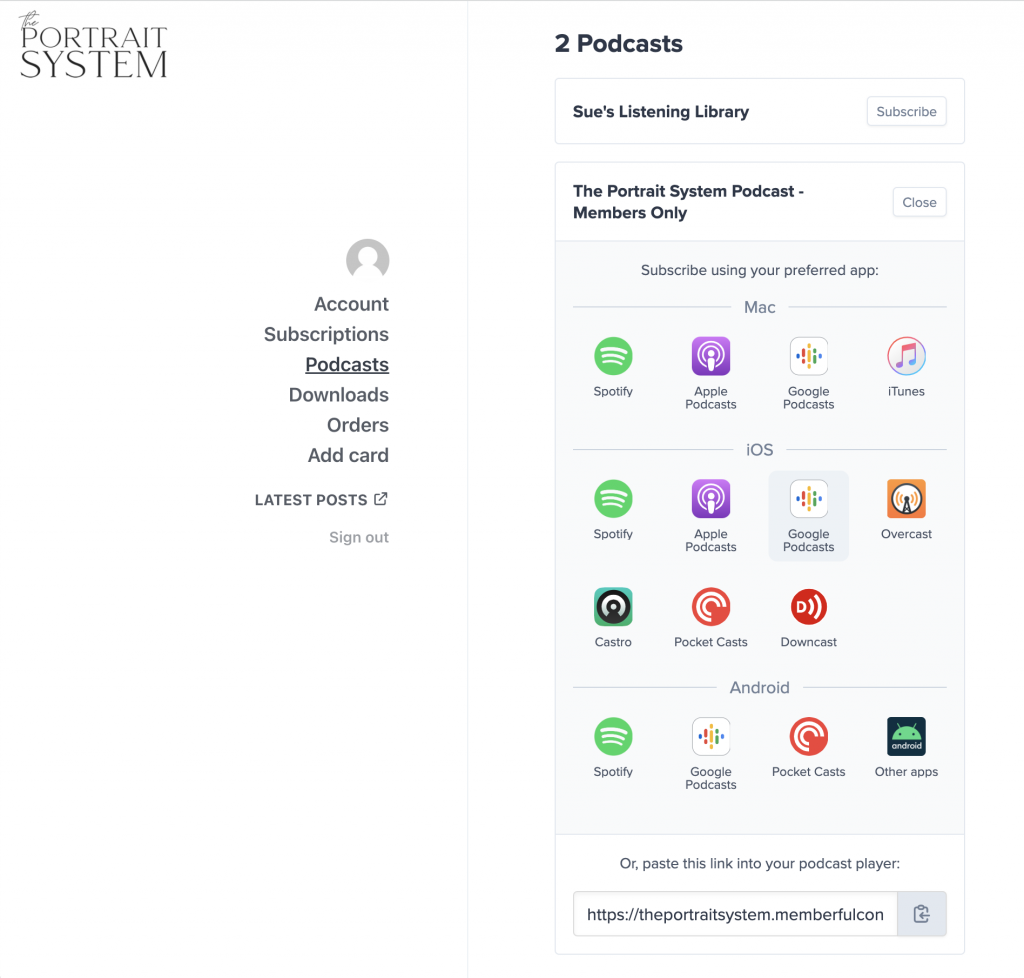 Don't see your preferred podcast app? You can also paste your unique member link into any podcast player to add The Portrait System Members-Only Podcast to your feed.
That's it. You're in. Easy listening.
Extended, members-only episodes of The Portrait System Podcast drop each week, and the special monthly episodes will hit your podcast feed on the last Thursday of each month.